Train like the stars: 3 Celebs that use EMS training to excel
Joseph Higgins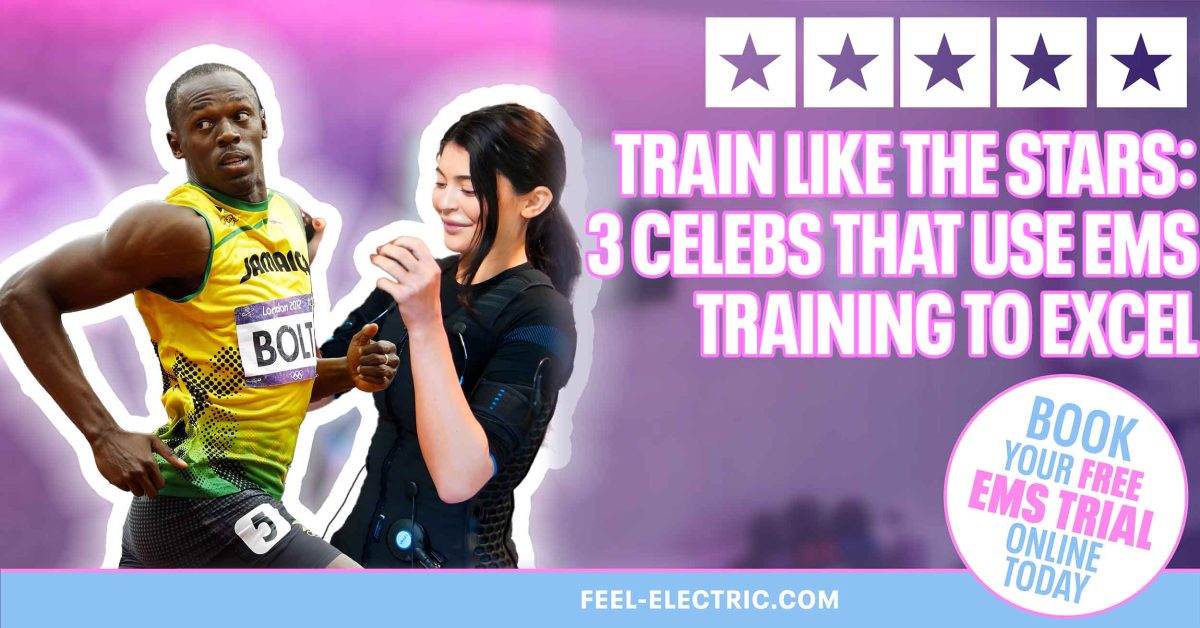 EMS Training: The Future of Fitness
Feel Electric brings you the groundbreaking technology of Electrical Muscle Stimulation (EMS) training. In just a simple 20-minute workout, you can experience the same benefits as spending 2 hours in a gym. This innovative technique involves targeted deep tissue stimulation through electrical currents. Not only does it help build muscle and burn fat, but it also stimulates muscle regrowth and repair, and alleviates pain in joints and tendons.
Usain Bolt: A Star Powered by EMS Training
One of the world's most renowned athletes, Usain Bolt, has embraced EMS training to enhance his performance. Alongside his rigorous training regime, Bolt uses EMS training for injury rehabilitation and as a means to gain that extra edge over his competition. With Feel Electric, you too can experience the benefits that have helped Bolt electrify the track.
Kardashian's EMS Routine for Toning and Wellbeing
The famous Kardashian sisters, Kendall and Kylie Jenner, swear by EMS training to maintain their muscle tone, overall wellbeing, and stunning appearance. During their TV show, they showcased their PT led EMS sessions, highlighting the effectiveness of this treatment for top models and influencers. With Feel Electric, you can achieve the same impressive results.
Feel Electric is here to help you achieve your health goals. Sign up for a free trial of our EMS training today and order yours online. We offer a no-commitment approach, ensuring that you can experience the benefits of EMS training without any pressure. Additionally, our nutrition services and full body composition analysis will further enhance your journey to a healthier and fitter you. Trust Feel Electric to power your transformation.