Watch and hear what our members say about EMS
Relief from Menopause Symptoms
Feel Electric EMS Menopause Treatments provide an innovative and natural health transformation for menopausal women who want help dealing with the difficult symptoms of menopause.
Menopause symptoms that EMS can help relieve include:
Anxiety
Depression
Low energy
Menopausal weight gain
Painful muscles and joints
Fatigue / Tiredness / Insomnia
Effects of Hormone replacement therapy (HRT)
Combining Electro Muscle Stimulation technology with the support of our health consultants, menopause EMS therapies at Feel Electric clinics deliver results. 
Specially designed for the needs of all menopausal women, our EMS treatment sessions are effective whether you're undergoing hormone replacement therapy (HRT) and other natural alternatives or not. 
Feel Electric natural menopause treatments and time-efficient EMS programmes improve your physical and mental health, increase your mobility, and relieve menopausal muscle and joint pain, particularly lower back pain.
Why EMS is Great for Physical Therapy
Physical therapists like osteopaths, chiropractors and physiotherapists find EMS physio technology remarkably effective in treating their healthcare patients. Let's look at why they use EMS physiotherapy treatment to ensure improved wellbeing for their clients: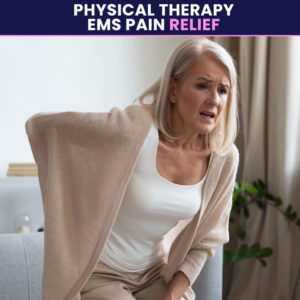 Physiotherapists: Electro Muscle Stimulation has been used for decades by physios in general practice and by physiotherapists at the highest level of sports. Why? Simply because EMS physio treatment is the most effective way of focusing on specific muscle groups without worsening your injured muscles and joints or affecting your wellbeing. 
Feel Electric EMS physiotherapy using low-impact physical therapy workout routines also promotes healthy blood circulation which promotes nutrient transfer through your muscles to accelerate the recovery process further. Physios also use EMS physical therapy devices to correct muscle imbalances to help you recover from injury or surgery quicker without putting any strain on your muscles or joints.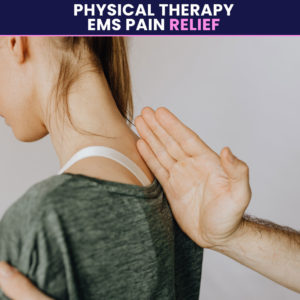 Osteopaths: Osteopaths look at the balance and wellbeing of your body to make sure that your bones, muscles and joints are working effectively together. That's why osteopaths love using EMS physio devices with their clients. 
Electro Muscle Stimulation physical therapy allow our Personal Trainers to target and activate all your key muscle groups making sure you strengthen your body in a healthy and consistent manner. 
EMS physiotherapy treatments at a Feel Electric clinic are low-impact and tailored to you so they never overstrain your joints and never overbalance your body making EMS physio a perfect healthcare treatment aid for osteopaths.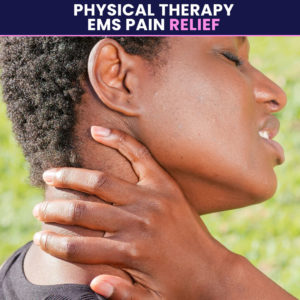 Chiropractors: Whatever sort of back pain or neck pain you're suffering from EMS physio treatment is helpful in improving your health and wellbeing. Chiropractors, who focus on manipulating the spine, find EMS physical therapy technology particularly efficient in targeting the neck and back.
 Electro Muscle Stimulation physio at Feel Electric clinics massages the muscles in the affected areas up to 85 times a second to help relieve pain in the back or neck and provide real wellbeing. 
Chiropractors also use EMS physio treatments as physical therapy to strengthen the surrounding muscle groups and joints to help you avoid future injury and healthcare problems.

How EMS Helps Combat Menopause Symptoms
EMS physical therapy treatment at Feel Electric EMS clinics is a natural way to prepare for and to endure the often-difficult symptoms of female menopause. Low energy, menopausal weight gain, especially around your middle, painful muscles and joints, night sweats and hot flushes and depression are all common symptoms for women during menopause. 
EMS menopause treatments help relieve a range of menopausal symptoms such as anxiety,  mood swings, sleeping issues and brain fog with just one 20-minute physical therapy session every week. A natural addition to HRT treatment, Feel Electric clinics provide menopause treatment benefits that actively combat the worst of menopausal symptoms like:
Effective fat loss and weight management
Time-efficient
Improved bone and joint health
Fast joint and muscle pain relief
Stronger pelvic muscles
More positive mental outlook
Enhanced self-esteem
Reduced anxiety
Prevention of osteoporosis
Reduction in injury risk
No matter what stage of peri or menopause or your current health level, an EMS therapy treatment will give you the physical and mental strength you need to sustain yourself during the draining menopause process.
Transform Your Physical Health during Menopause
Even though it's a natural phenomenon that all women experience between the ages of 30 and 60, menopause can turn your life upside down. Regular physical activity like EMS training is crucial for women going through menopause and can even enhance the effects of HRT.
 With Feel Electric EMS menopause treatments you can manage menopausal physical changes better like losses in strength and power, pains in your joints and weight gain. No matter your current health level, you'll see quick improvements in your energy levels and physique thanks to the weight loss properties of our EMS menopausal treatments.
Feel Electric EMS treatments during menopause will also improve bone density and help prevent osteoporosis. You'll avoid any strain on your aching joints as every EMS menopause therapy session is low impact and lasts just 20 minutes. Working with our health consultants in a safe environment you can regain your body confidence and transform your physical wellbeing with menopausal treatments at Feel Electric.
EMS Menopausal Treatments for Weight Loss
A natural result of going through the menopause is increased weight gain but EMS menopause treatments can help you lose that unwanted fat. Multiple studies have found that effective exercise such as EMS physical therapy combined with HRT improved muscle tone, reduced fat mass, and increased lean body mass in postmenopausal women. 
Try EMS menopause treatments with Feel Electric and you'll see and feel the weight loss benefits faster than with any conventional fitness methods. Just 20 minutes of EMS physical therapy every week can help to transform your weight loss programme and achieve toned muscles, a tighter midsection and less cellulite. 
A natural method of losing unwanted menopausal weight, Feel Electric EMS treatments work for all women going through the menopause.
Menopause Pain Relief with EMS
Joint pain, lower back pain in particular, can often be associated with female menopause. HRT may help to gradually relieve that pain but with Feel Electric EMS treatments you get faster natural pain relief. 
Electro Muscle Stimulation therapy helps you repair injured muscles while strengthening weak or unused muscles at the same time. EMS menopause treatments reach over 90% of your muscle groups without stressing your muscles and joints. You'll feel less pain because our EMS menopause sessions will make you stronger and increase your mobility in just 20 minutes a week. 
EMS sessions are a safe way to help relieve pain from the symptoms of menopause while avoiding strain on the body. That's why physical therapy using EMS training a key part of our injury rehabilitation programmes. Relieve your menopausal joint pain quicker with Feel Electric EMS treatments.
While menopause is an important physical transition in the life of every woman, with the right health and wellness treatments such as Electro Muscle Stimulation (EMS) the symptoms of  menopause can be minimised or countered. Even though menopause can lead to depression, anxiety and irritability, you can fight back by choosing a Feel Electric EMS treatment to meet your healthcare aims and goals.
Physically active adults have been shown to have a lower risk of depression and are at lower risk of cognitive decline as they age. Hormone replacement treatment helps level out the chemical changes produced by menopause in your brain and EMS physical therapy sessions will boost your mood and confidence. 
Regular EMS menopause treatments will help you feel more energetic, help feel better about how you look and create better emotional stability and reduced anxiety so you sleep better. Feel Electric EMS menopause clinics help deliver a mental transformation.
Bounce Back from Sporting Injury
If you've hurt your back playing sports think EMS physio rehabilitation. Electrical Muscle Stimulation technology has been used by sports physios to treat athletes for many years as it puts little strain on your body and allows safe workouts even when you're suffering from a back sports injury.
The effectiveness of EMS training for physio back rehab has been used by sports people of the calibre of Ronaldo and David Haye as well as celebrated sports teams like Bayern Munch.
Thankfully, you don't have to be a professional athlete to benefit from an EMS back pain improvement session. Each EMS session only lasts 20 minutes and is low impact but is the equivalent of a 2-hour HIIT session that activates over 90% of your muscles including your back muscles. If you're feeling the pain of a back sports injury you can accelerate your recovery with an EMS workout at Feel Electric.
EMS Personal Training for Back Pain
Recovering from back pain or from a back sporting injury can feel like a lonely process but not with the EMS Personal Trainers at Feel Electric. Our PTs will help you to rehab quickly and safely after a back injury or if you're dealing with sciatica in your lower back.
Scientific studies have shown that low impact EMS training can also help rehabilitation after back surgery. Our expert EMS personal trainers will work with you to strengthen your lower back muscles and accelerate the back injury recovery process without risking muscle or joint strain.
EMS Menopause Mental Health
Fight back against depression, anxiety and irritability during menopause with Feel Electric EMS treatments. As an addition to HRT our EMS menopause clinics will boost your mental health, reduce your anxiety and help you feel fitter so you sleep better. Enjoy increased energy, improve…
EMS Menopause Pain Relief
Boost the pain-relieving power of HRT with natural Feel Electric EMS treatments. Our EMS menopausal pain relief sessions repair and strengthen painful muscles and joints without stressing your body. At Feel Electric EMS treatment clinics you benefit from exercises and stretches that reach…
Benefit from expert menopausal diet and nutrition advice when you join a Feel Electric treatment clinic. Our EMS personal trainers will provide hands-on dietary guidance and up-to-date nutritional information to transform your menopausal food intake. Taste the best recipe for a healthy diet…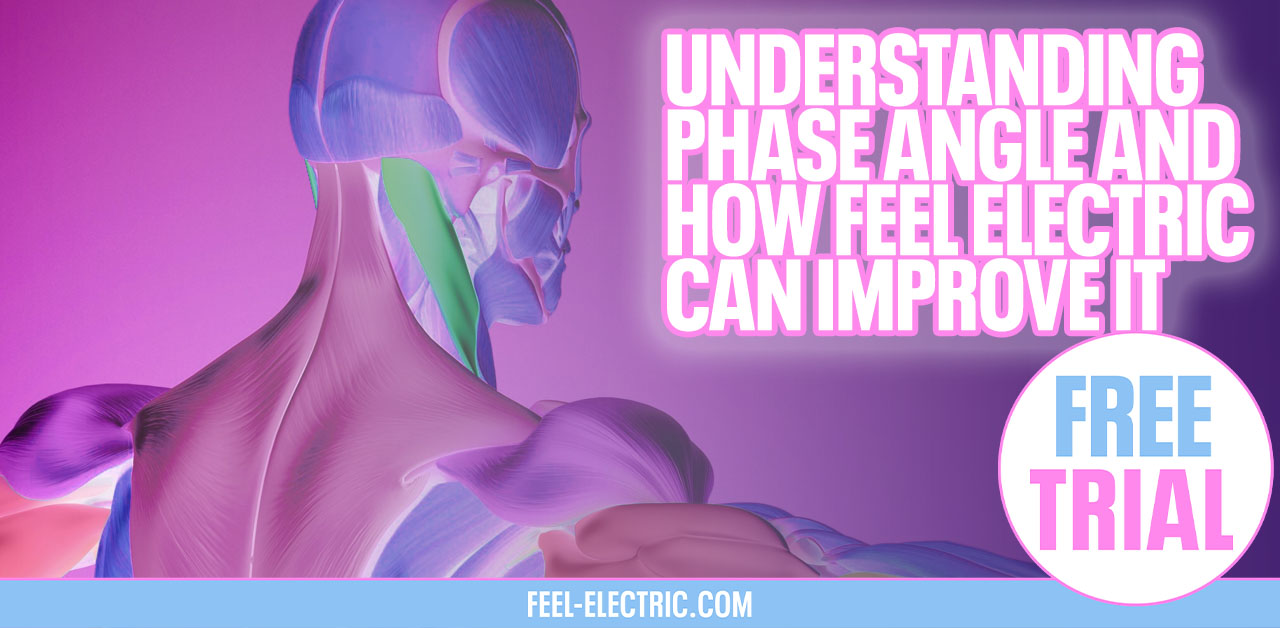 Are you looking to improve your cellular health and fight against the aging process? Look no further than Feel Electric. In this blog post, we... read more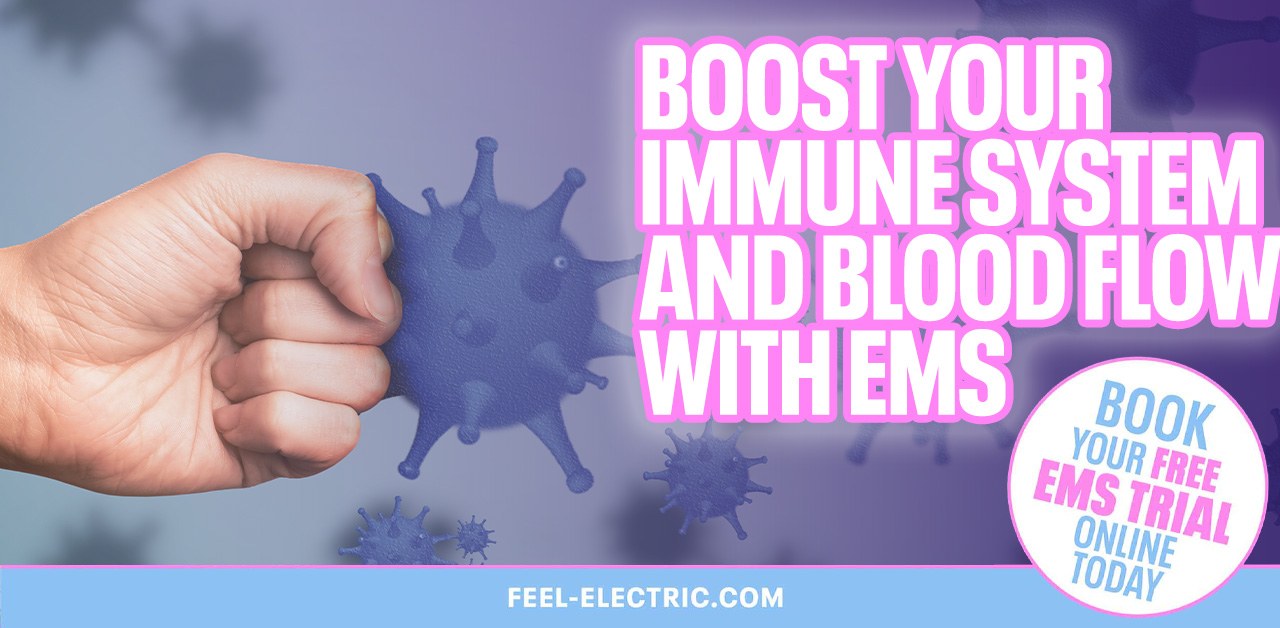 Feeling Electric? Boost your immune system with EMS training, focused nutrition, and full body composition analysis. At Feel Electric, we understand the importance of maintaining... read more
FROM THE EMS FITNESS BLOG
Only the latest news from us, stay tuned.
Feel Inspired by Feel Electric EMS
If just one 20-minute EMS session a week at Feel Electric studios equals a 2-hour HIIT session, what are you waiting for? There's only one way to feel the true power of EMS training and that's to try it for yourself! Book a Free EMS Trial Online to Tone, Firm and Lose Weight with EMS Training.