Feel Tone, Energised and Fitter with EMS Training
Look and feel your best at Feel Electric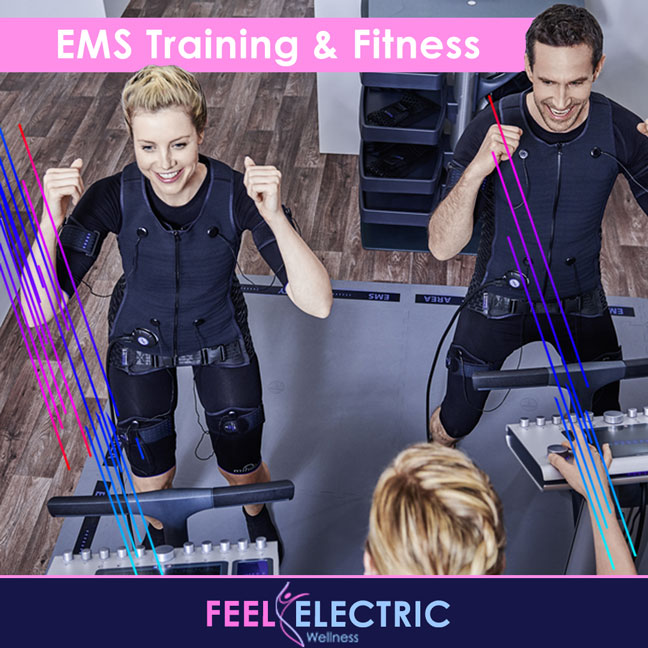 If the question is how you can achieve a slimmer, more toned body then the answer is always Feel Electric EMS training. An Electro Muscle Stimulation workout programme will help you achieve a toned and fit body with clearly defined muscles and improved balance and posture.
In a safe 1-2-1 and 1-2-2 training environment at Feel Electric you'll kick-start your journey to a more toned you by working out with sophisticated scientifically-proven technology from Miha bodytec. You won't have to spend hours on conventional fitness methods to feel toned when Feel Electric's expert trainers can deliver the same results as a 2 hour HIIT session in only 20 minutes of efficient toning exercises.
To feel toned and achieve the sleek physique that you've always wanted, you want Feel Electric EMS training today.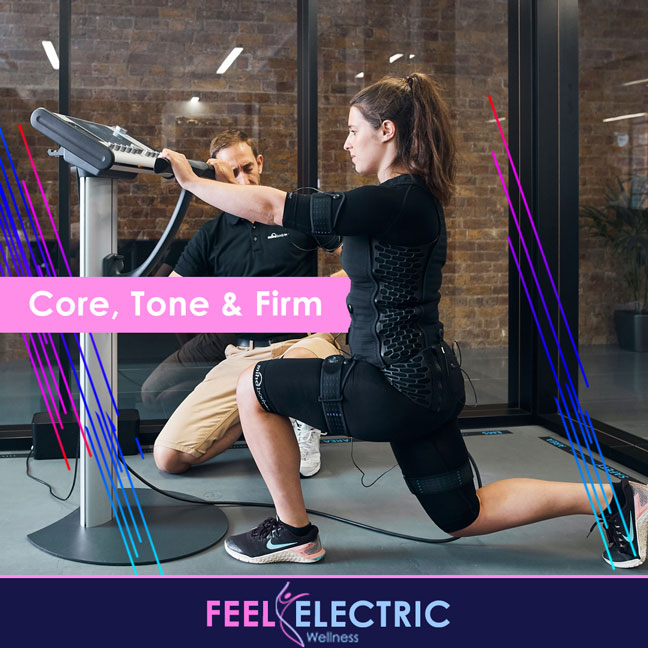 You'll always feel energised after a Feel Electric EMS workout. You'll literally feel the energy pulse through your body as you exercise wearing your specially fitted Electro Muscle Stimulation suit.
Our EMS sessions use safe electrical impulses to reach deep muscle layers which are much harder to activate through conventional workouts. The fantastic results will recharge your batteries, help you build stronger muscles and energise your whole body.
Build a lean physique using effective and time-efficient EMS exercises to supercharge your energy levels. Infuse your whole life with more energy in just 20 minutes a week at a Feel Electric studio near you.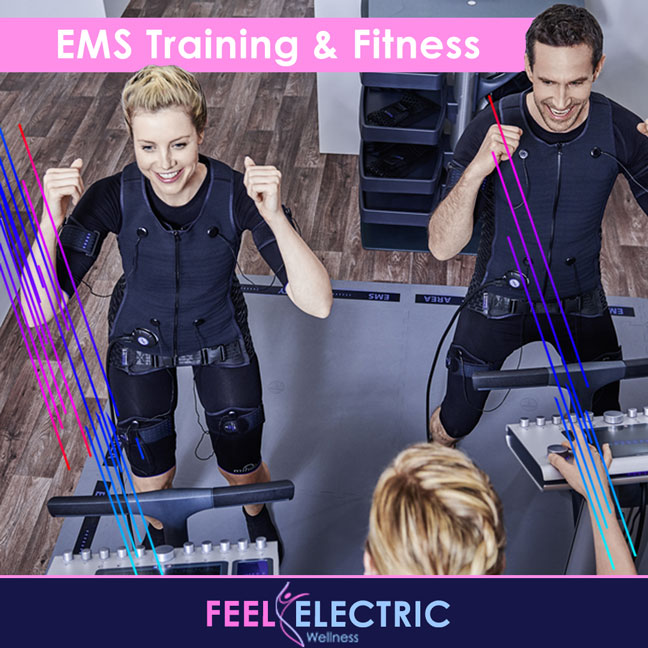 Whether you're an athlete or only starting out on your fitness journey, you'll get fitter faster with EMS training at Feel Electric. You'll feel fitter in just 20 minutes a week of Electro Muscle Stimulation workouts.
Achieve improved strength, endurance, and maximum power without having to spend hours on the treadmill or lifting weights. With Feel Electric EMS you'll stimulate up to 90% of your muscle fibres as you shape and tone your body even when you're tight on time.
No wonder EMS training is so popular with famous athletes like David Haye or celebrities like Elizabeth Hurley, Heidi Klum, and Victoria Secret models. Start to feel fitter and look fitter when you book an EMS session at Feel Electric.
Feel Inspired by Feel Electric EMS
If just one 20-minute EMS session a week at Feel Electric studios equals a 2-hour HIIT session, what are you waiting for? There's only one way to feel the true power of EMS training and that's to try it for yourself! Book a Free EMS Trial Online to Tone, Firm and Lose Weight with EMS Training.