Feel well inside and out when you try Electro Muscle Stimulation training with Feel Electric studios. In an EMS session of only 20 minutes a week you'll start to transform your physical fitness and mental health for good. You'll feel fitter with improved strength, speed, endurance, and increased power while EMS stimulates up to 90% of your muscle fibres to help you tone your body and lose weight. You'll feel better as EMS fitness training provides all the mental health benefits of exercise, the endorphins, but in much less time than normal workouts. In the safe Feel Electric fitness environment, you'll feel a sense of inner wellbeing and look healthier with our low impact high-efficiency training and wellness programme.
Build a more toned physique using effective EMS fitness exercises at Feel Electric studios. See visible results of a firm body and feel stronger quicker with Electro Muscle Stimulation training. EMS can target the deep muscle layers that are hard to reach with conventional fitness workouts, so you get the maximum toning effect from every workout. Feel your body confidence rocket after just a few sessions with improvements in the circulation of the muscular and connective tissues leading to firmer and more toned skin. Start to feel toned and look toned when you book an EMS session at Feel Electric.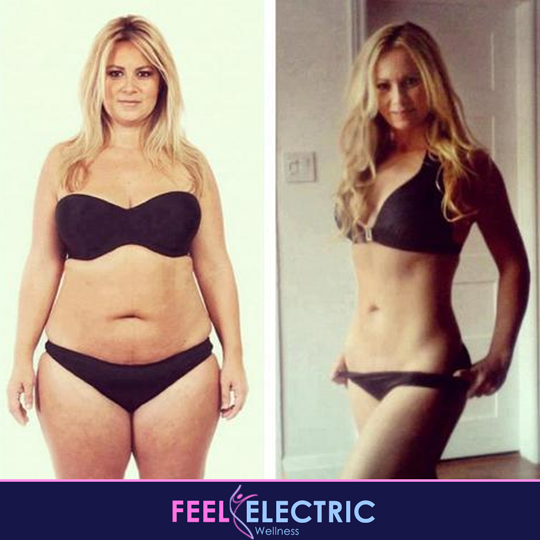 Feel Well with an EMS Workout
Try an EMS fitness workout at Feel Electric studios and you'll soon feel your mental wellbeing improve. With the personalised attention of our expert EMS trainers you'll be able to target any problem areas in your body, but the fitness benefits won't be just physical. The EMS exercises will help you engage those wonderful endorphins and provide you with a real sense of inner wellness.
After a few sessions of Electro Muscle Stimulation fitness, you'll feel a lot more dynamic and a lot less stressed. And you'll have achieved that improvement in mental wellbeing without having to spend hours on the treadmill or lifting weights.
Regular EMS training can even help improve your sleeping patterns adding to your feeling of mental wellness. Feel more relaxed in yourself with Feel Electric EMS workouts.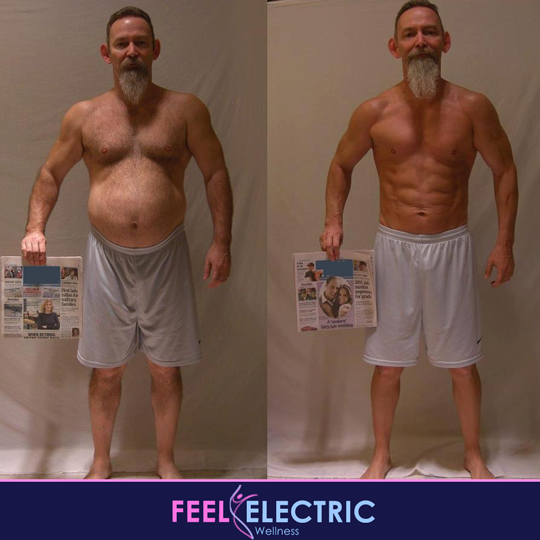 Go Cutting Edge on Your Fitness
If you're recovering from injury, Electro Muscle Stimulation is perfect for providing safe, low impact but highly efficient exercise to help you regain your fitness and your strength. EMS has been a part of professional sport for decades as a rehabilitation tool but it's also now being used to improve speed and strength for already fit athletes. If you're already at a high level of fitness, why not use EMS to gain the training edge that you've been looking for?
EMS workouts are used by famous athletes like Usain Bolt and David Haye to add a real cutting edge to their training. In fact, it's so useful a fitness tool that Bayern Munich use it for their entire football team to improve speed, explosiveness as well as maximal and dynamic strength.
Feel Fitter Faster with EMS Training
Take your fitness to a higher level when you try Feel Electric EMS training. You'll feel the healing effects inside and out after just a few sessions of Electro Muscle Stimulation. Embrace a firmer body and a stronger mind as you build your fitness in just 20 minutes a week. EMS training at Feel Electric delivers the kind of impressive fitness results that everyone could want from top athletes to someone just starting out on their fitness journey. Feel Electric and Feel Fit when you sign up to a free EMS trial session today.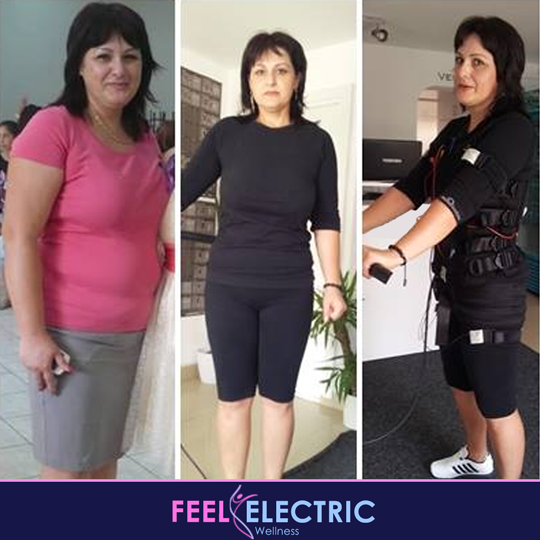 Electro Muscle Stimulation doesn't just help flatten your abs or tone your thighs, it's also an effective alternative for non-invasive cosmetic treatments. EMS can target your body problem areas and reduce both body fat percentage and the appearance of cellulite while delivering a leaner and more toned body.
Just 20 minutes of fitness training a week with EMS can tighten any slack muscles to deliver similar firming effects to beauty treatments like liposuction and skin tightening. EMS is a natural alternative to cosmetic treatments but delivered in a more time-effective way with little recovery time. Feel your best, look your best with Feel Electric EMS fitness.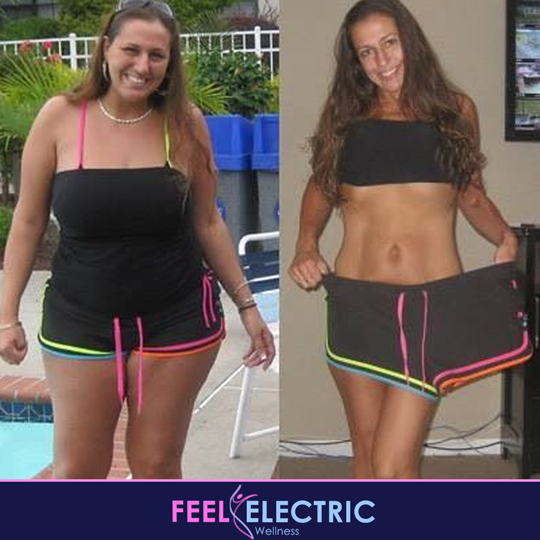 Feel Inspired by Feel Electric EMS
If just one 20-minute EMS session a week at Feel Electric studios equals a 2-hour HIIT session, what are you waiting for? There's only one way to feel the true power of EMS training and that's to try it for yourself! Book a Free EMS Trial Online to Tone, Firm and Lose Weight with EMS Training.