TurnKey Franchise

by Feel Electric
If you are looking for simply the best TurnKey health and fitness franchise solution, that allows 'you' the business owner to focus on what you enjoy and less of what you don't when running your own business, Feel Electric is for you.
If you answer Yes to these three questions, you are a perfect fit for our business model.
Franchise Business Partner
Feel Electric is a technology company delivering health, fitness and nutrition services to it members throughout the UK.
We have pioneered the technology, training, processes and administration to allow our franchisees to focus on their business and members to grow fast.
Our support network offers our franchisees the ability to remove many of the time intensive day-to-day administration headaches of running a business such as:
Lead Generation
Sales Process
Branding
Marketing Automation
Website Administration
Payment Gateways Integration
Mobile App Development
Property Sourcing
Studio Equipment 
Human Resources
Staff Training
Business Processes
Sales & Profit Reporting
VAT Reporting
Management Support
Plus much more.
Successful Franchise Business
Your success is our success as a Franchisee, we believe strongly that team work delivers results and delivering results is built in to our DNA.
Successful franchise owners know a TurnKey franchise solution, that does much of the day-to-day business administration means the franchisee can focus on their business and less of admin.
Feel Electric is more than just work colleagues, it's a support network of friend and family that have known each other for years.
Join the Feel Electric Family and let us help you be a successful business owner in the health and fitness sector worth over £1.7bn in 2022 alone.
Start Your
Franchise Journey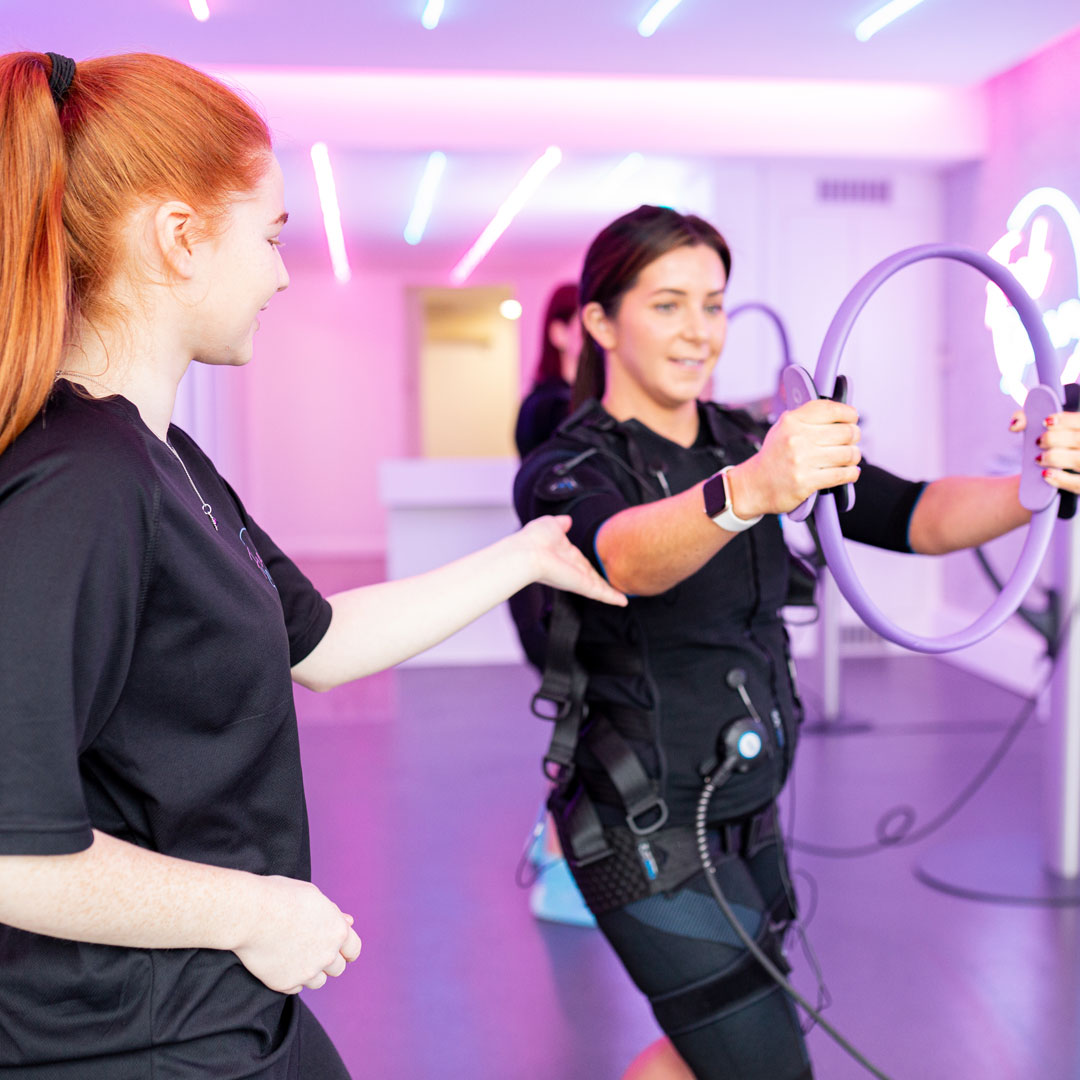 Our EMS Training Studios deliver EMS Health Programmes that are designed to to deliver fast and effective results tailored to your personal goals. Feel Electric is the UK's leading privately own EMS health provider. EMS Training is relatively new to the United Kingdom but huge in the US, Germany, France, South Africa and rising in other countries.
EMS Training is very time effective, each EMS Training session is delivered by a Personal Trainer, Face to Face and 1-2-1 in just 20 minutes. A single 20 minute EMS workout is the equivalent to a 2 hour to 4 hour workout at a local Gym.
All our EMS Training Studios are supported by local Personal Trainers who are there to deliver on your health goals. Secure your
Free EMS Trial
and one of the Personal Training team will walk you through step by step our
EMS health programmes.
Our aim is to deliver you RESULTS!
5 Star Rated on Trustpilot

SECURE YOUR FREE EMS TRAINING TRIAL
Forget the Gym, Try our EMS Health Studios
When you want to lose weight, improve your fitness, working out for hours lifting weights or pedalling on an exercise bike aren't the most effective methods at the gym to get the results you want.
Try EMS training at a Feel Electric Studio, you'll see and feel the weight shifting faster than with any conventional gym fitness methods. You won't have to resort to invasive cosmetic treatments like liposuction or skin tightening either when you can enjoy our low-impact and medically certified EMS Training Programmes.
In just 20 minutes of EMS Training your fitness levels are supercharged, you'll burn fat faster and create a new health habit that can deliver fantastic results. Transform your health and weight loss aims through a specially designed EMS Health Programme and achieve toned muscles, a tighter tummy, less cellulite, and overall better health.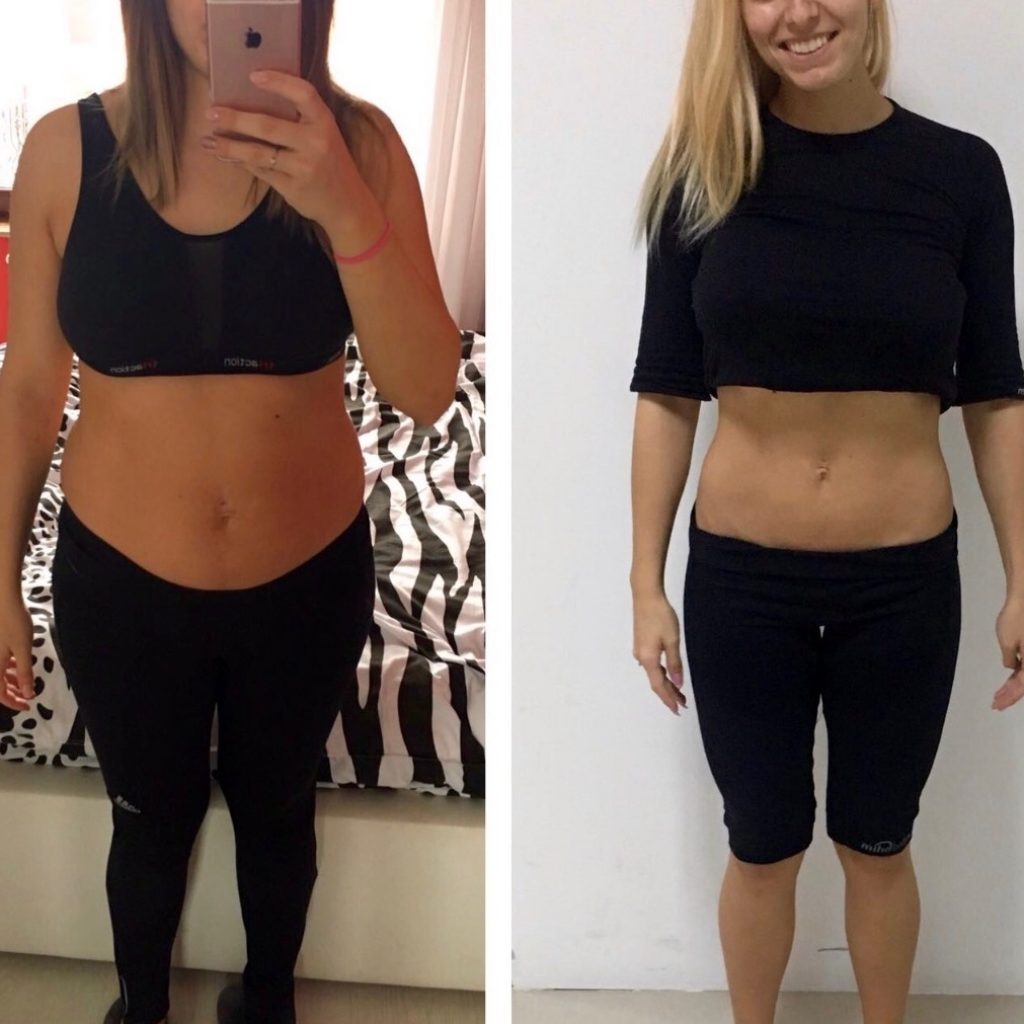 Feel Inspired by Feel Electric EMS
If just one 20-minute EMS session a week at Feel Electric studios equals a 2-hour HIIT session, what are you waiting for? There's only one way to feel the true power of EMS training and that's to try it for yourself! Book a
Free EMS Trial Online
to Tone, Firm and Lose Weight with EMS Training.