WE ARE HERE TO
GET YOU RESULTS!
EMS Health Studio, 1-2-1 & Face to Face Support. Our aim is to
GET YOU RESULTS!
Our health programmes are designed to help Lose Weight, Relieve Back, Joint and Muscle Pain. Plus enjoy a healthy balance Diet through Nutritional advice. Try any Treatment for Free.
All Our Health Programmes Include:
45+ Point Health Assessment
Your health journey starts here, our medically certified technology will help measure your progress weekly. Discuss opportunities to improve your health with our professionally trained team, 1-2-1 and Face to Face. EXPLORE HEALTH ASSESSMENTS

24/7 Online Access To Your Health
Results and Information.
Our EMS Training and Health programmes are designed and tailored to each individual. We specialise in Weight Loss, Pain Relief for Back, Joint and Muscles plus other health treatments. Try us for 14 Days for Free. EXPLORE EMS TREATEMENTS

One 20 Minute EMS Session Per Week is Equivalent to 4 hour Gym workout.
Diet and nutrition are a very important part of a health goal, no matter what you're goal is having a healthy and balanced nutrition plan can positively impact your results, mood, sleep and more. Try Feel Lighter for Free. EXPLORE FEEL LIGHTER

A Nutrition & Diet Plan can help deliver faster health results with 1-2-1 support.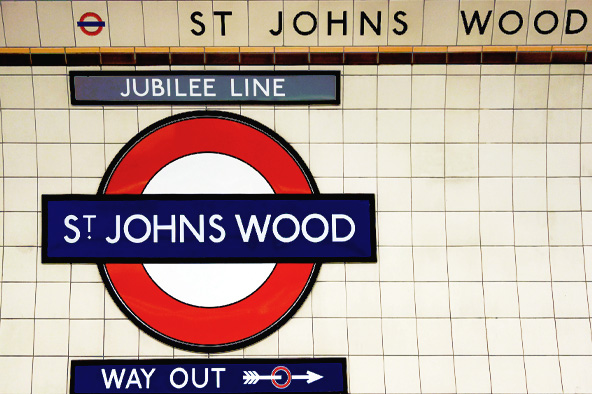 EMS St John's Wood, London – Opening 4th April
Feel Electric EMS Training and Health is coming to St John's Wood in London soon. Secure your VIP Founders Free Trial ready for our opening date. Our Feel Electric will bring a wide range of health services to London including support for Weight Loss, Full Body Toning & Firming, Back, Joint and Muscle Pain Relief, Fitness, Nutrition, Heath Assessments and more.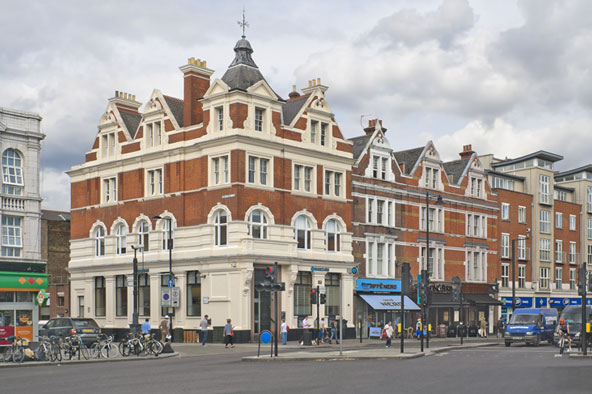 EMS Clapham, London
Feel Electric EMS Training & Health London, Clapham is Now Open. Located on Clapham High Street we'll deliver EMS Training, Health Assessments and Nutritional guidance to support your health journey. Secure your VIP Trial ready for opening. Our Feel Electric Studios will bring a wide range of health services to London, Clapham including support for Weight Loss, Full Body Toning & Firming, Back, Joint and Muscle Pain Relief, Fitness, Nutrition, Heath Assessments and more.
Weight Loss & Slimming
Use EMS to Lose Weight, Slim Down, Tone, Firm and Sculpt your body. Electro Muscle Stimulation (EMS) is highly effective for all Weight Loss aims and goals. EXPLORE TREATEMENT

One 20 Minute EMS Session Per Week is Equivalent to 4 hour Gym workout.
FAST Rehabilitation
If you suffer from Back, Joint or Muscle Pain or recently undergone surgery, EMS is a powerful treatment to speed up the recovery from all muscle related injury, aches and pains. EXPLORE TREATEMENT

Faster Injury Recovery with Professional
1-2-1 Support Tailored to Your Needs.
LOW IMPACT FITNESS
We are not a gym, we deliver Health and Fitness treatments based on our customers own aims and goals. A single 20 minute EMS session with a trained professions is the equivalent to a 4 hour gym workout. EXPLORE TREATMENT

EMS is Scientifically Proven to Deliver Results Faster Than Conventional Training.
Feel Electric EMS vs Gym Training
| | | |
| --- | --- | --- |
| | | |
| | | |
| | | |
| Qualified Personal Trainer | | |
| | | |
| | | |
| | | |
| | | |
| | | |
| | | |
| | | |
| | | |
| | | |
| | | |
| | | |
| | | |
| | | |
| | | |
| | | |
| | | |
| | | |
| | | |
| | | |
Calories Burned After Training

Muscular Fibre Contraction
Twenty Training
1200 (4-6 hours) , 3000 (48 hours)
Free to Members:
Weekly Health Assessment & Full Body Composition Analysis
The InBody 770 is the most advanced full body analyser available in the fitness industry today. Feel Electric EMS now provides this enhanced level of body MOT
analysis so you have the information about your body. Book a free EMS Trial and for a limited time get a Free InBody 770 test worth £50 online.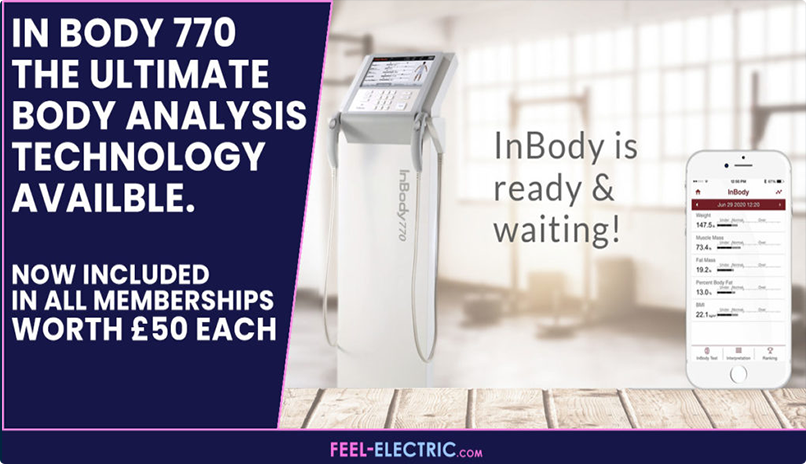 5 Star Service

, Our Customer Say It!
Our TrustPilot Rating

"With FEEL ELECTRIC, I would not be surprised if the EMS training does become VIRAL. It's a high impact training for less time, with the busy schedule of every individual becoming even more so, it's a sure fire way to get fit and still maintain one's busy schedule. I gladly recommend this to anyone, however I'm sure over time management will look into ways to mitigate the pricing in line with the current cost of living crises nationwide."
Titi
EMS Studio: Leeds, Roundhay LS8
"Brilliant EMS experience My personal trainer today was AMAZING! She pushed me to keep going, really enthusiastic and so so knowledgeable about the equipment and outcomes. Answered all my questions with such professionalism and knowledge. I was nervous before coming and she made me feel at ease. Warmed me into it but really managed to bring my confidence out and encourage me to give it my all!! I can't wait to sign up!! Thank you"
Laura
EMS Studio: Leeds, Horsforth LS18
Really impressed I'm really impressed with everything about Feel Electric. The staff are so lovely and I have every confidence in "Liam. Great session and I'm looking forward to seeing where I am t the end of the 13 weeks. Fingers crossed it helps my back problems as well as getting my muscle tone back. Definitely recommend."
Kirsty
EMS Studio: York, Acomb YO24
"Great experience. Everything was explained in detail. Lots to take in but helped every step of the way. I can feel the results of my workout already! Looking forward to my next session. I would definitely recommend. The pt's are really friendly, helpful and supportive."
Christine
EMS Studio: Leeds, Roundhay LS8
"Another great session from chia, pushed us perfectly, always reassuring. Listens to your needs and just pushes us that bit more. She sets you at ease with any concerns. Always happy when I know the session is going to be with her. Keep up the great work Chia"
Joshua
EMS Studio: Harrogate, Oatlands HG2
Member Video Testimonials
Hear what our customers have to say about Feel Electric.
Begin your weight loss journey today with a Free 1-2-1 EMS Trial, experience it first hand, see and feel the results of EMS to lose weight fast.
Begin your fitness journey or boost your workout results with one 20-minute EMS session a week at any of our health studios. Just 20 minutes of Electro Muscle Stimulation will help you achieve similar results to a 4-hour HIIT (high intensity impact training) session.
Feel Electric EMS is a time saving fitness program for all body shapes and sizes with proven fat burning properties powered by Miha bodytec technology, so you achieve the fitness results you've.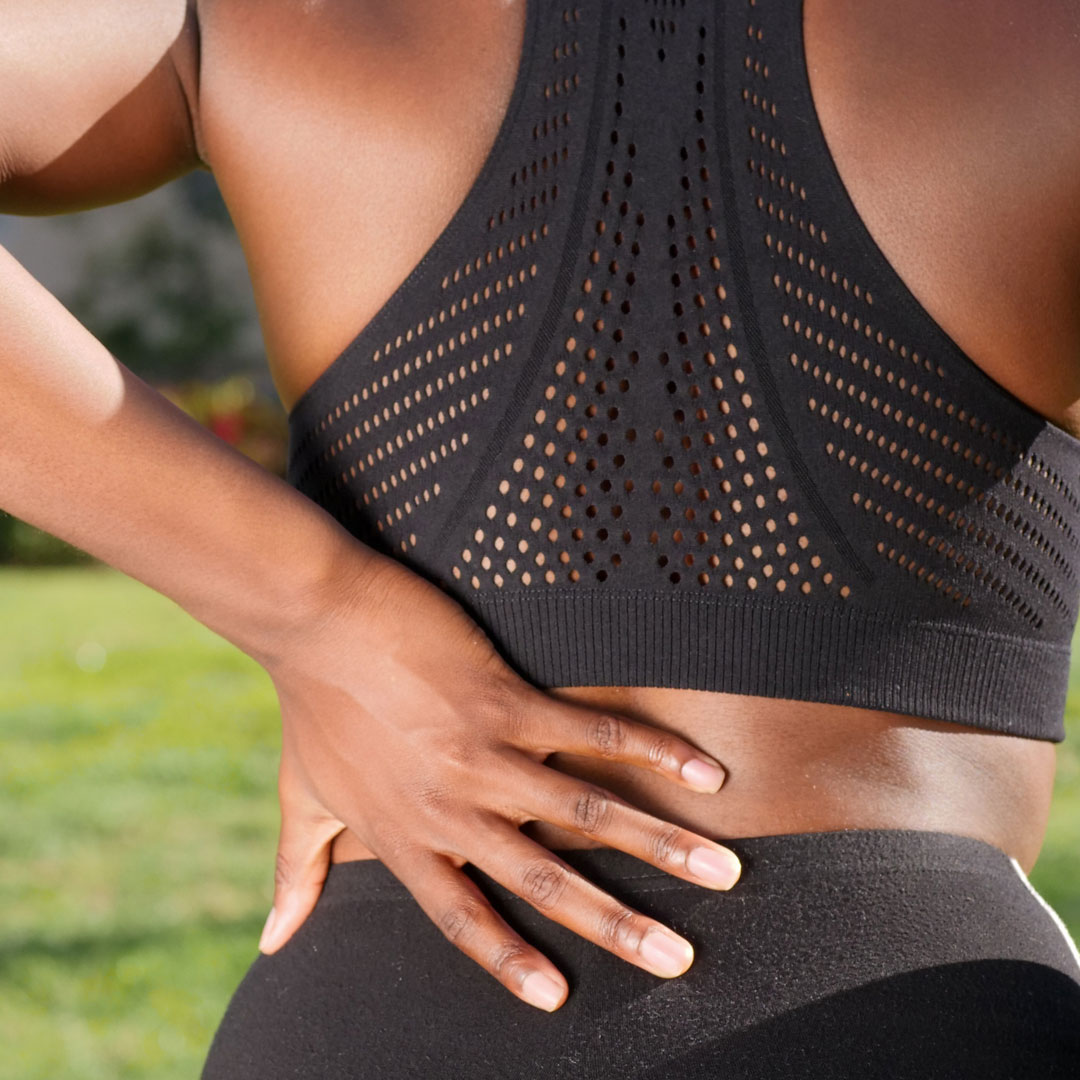 EMS Physiotherapy
EMS physio treatment at Feel Electric clinics delivers pain relief and injury recovery that works fast. Whether you're hurting ... EXPLORE EMS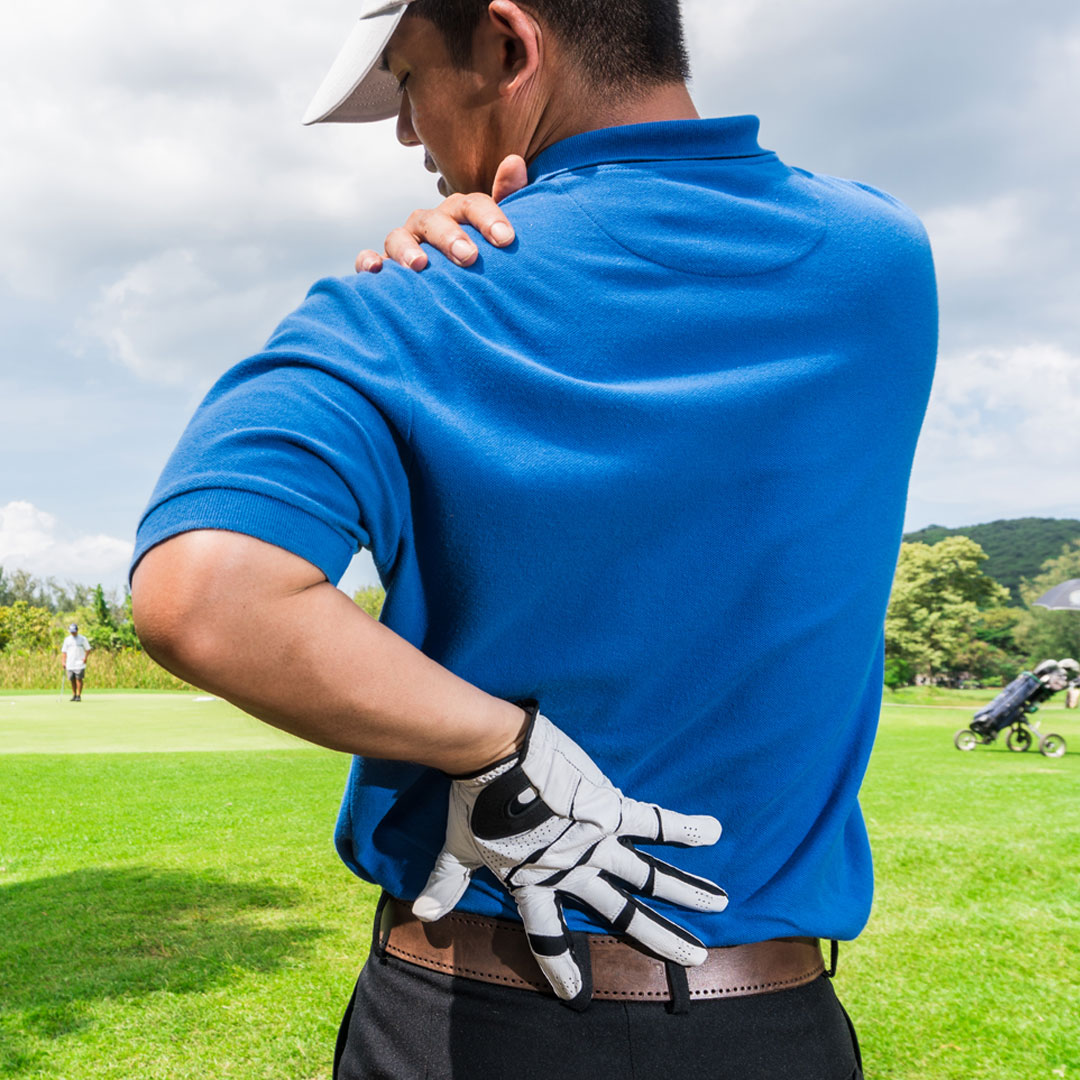 EMS Injury Rehabilitation
When you're recovering from an injury, it can sometimes feel impossible to find low impact exercises that help you... EXPLORE EMS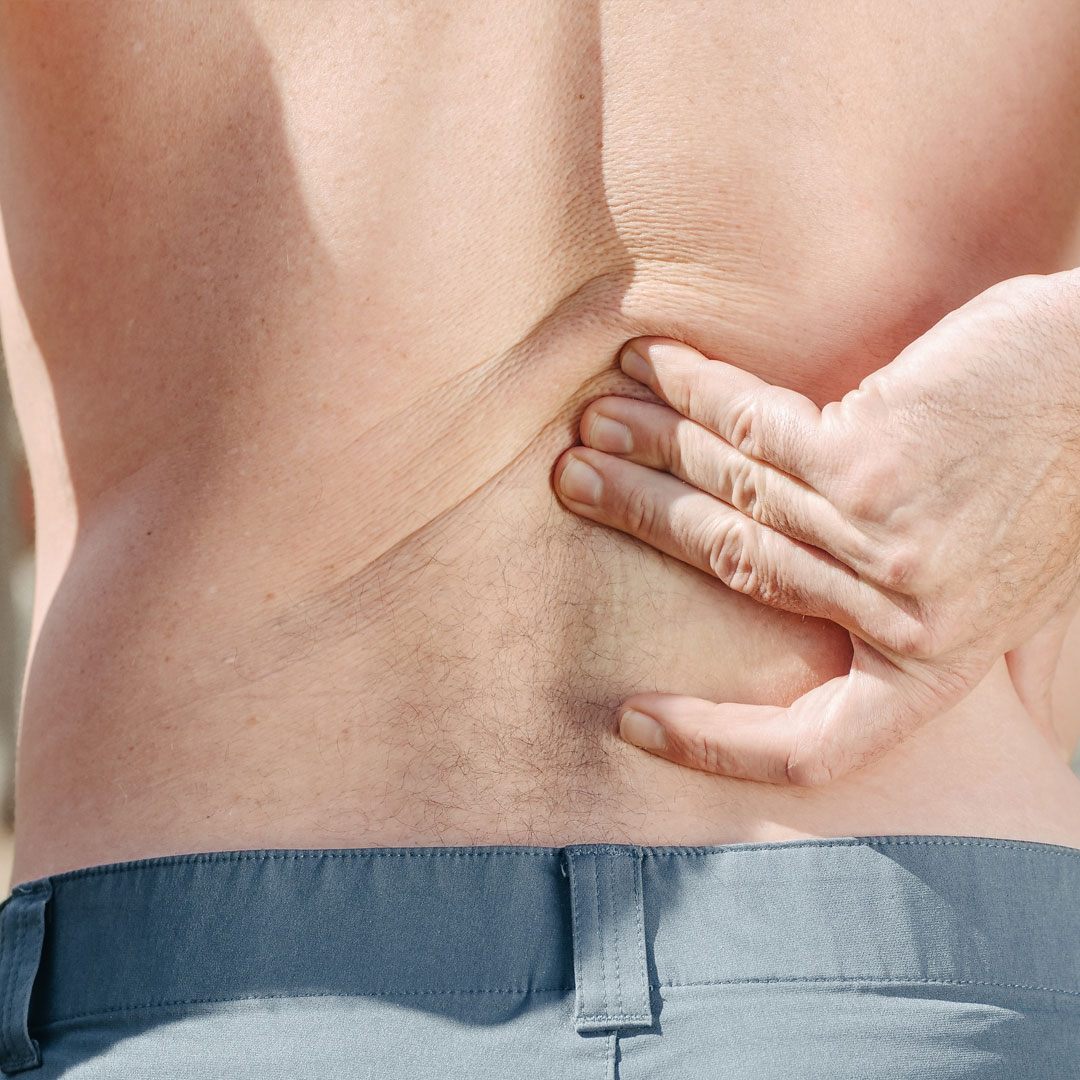 EMS Back Pain Relief
Feel Electric EMS physiotherapy sessions will strengthen your back muscles to deal with existing back pain and help prevent... EXPLORE EMS
TRY EMS FOR YOURSELF.

BOOK YOUR FREE 1-2-1 TRIAL ONLINE.

CLICK TO SECURE ONLINE
No obligation to join, Just experience the fastest way to: Get fit, Lose weight and Relieve Back Pain with EMS Training.