Ready to Transform Your Fitness Career?
You'll already have a passion for making a real difference in your fitness clients' lives but are you looking for an exciting new spark to progress your career? If you want to be part of an innovative wellbeing and fitness programme expanding right across the UK and take your career to amazing new heights at the same time, then the Feel Electric EMS revolution is for you.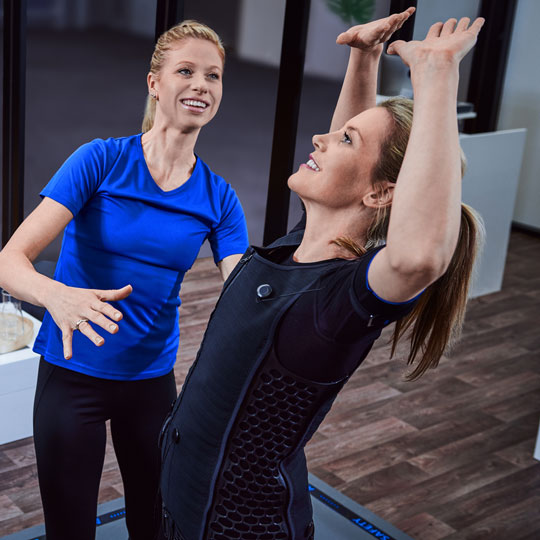 Feel Electric is Looking for Your Passion
Feel Electric is transforming Electro Muscle Stimulation training in the UK and there are now wonderful career development opportunities for the right people. If you are already working in the fitness industry as a personal trainer, fitness instructor or dance teacher, then we're looking for your enthusiasm and positive attitude to give our clients the exercise boost they want.
In return Feel Electric will provide expert training so you can develop your skills and supercharge your career progression in the fitness industry. Join a growing and ambitious fitness and wellbeing business to learn our industry-leading EMS techniques and to work with the latest Electro Muscle Stimulation equipment.