LIMITED SPACES:
Secure Your Free Trial
Be a VIP for our January 2021 opening!
Feel Electric Harrogate has a limited number of FREE 1-2-1 PT EMS sessions available, secure yours today.
We value your privacy and will not sell or share your data with any 3rd parties. We will contact you to secure your free 1-2-1 PT workout.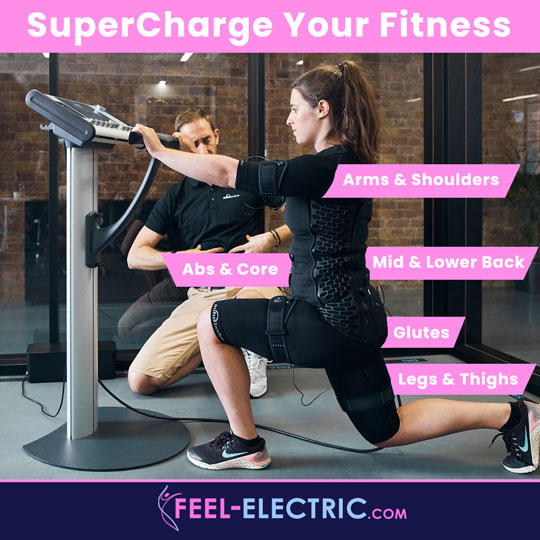 The Best Personal Training in Harrogate
With Feel Electric EMS training you can now enjoy the best PT in Harrogate and the most effective. With the opening of our new Electro Muscle Stimulation studio, you can accelerate your fitness journey with personal training workouts that work twice as fast as traditional gym workouts. Working with expert PTs you'll be able to activate over 90% of your muscle fibres compared to less than 30% in your normal Harrogate gym. Why spend all your time paying for PT sessions in the gym when when you try for free a 1-2-1 PT-led EMS fitness session at Feel Electric and double your fitness power. Already having one or more PT sessions a week? Drop one and secure your free 1-2-1 PT EMS trial today.
We provide you with personal trainers that are experienced professionals and highly trained in EMS-specific fitness techniques. All of our Harrogate PTs are qualified and educated fully in EMS techniques, are up to date with the latest technical Electro Muscle Stimulation developments and have used the most effective bodytec equipment. At Feel Electric you can expect the best EMS training experience thanks to the expertise of our personal trainers. Your individual fitness journey will be completely transformed by our personal training in Harrogate.
Real Life Fitness Results
Real life EMS fitness success results that show how EMS is taking cities like London by storm and wowing countries such as America, Germany, France and South Africa.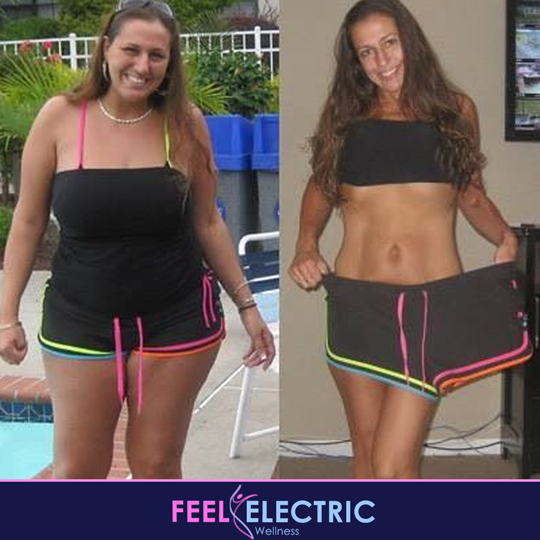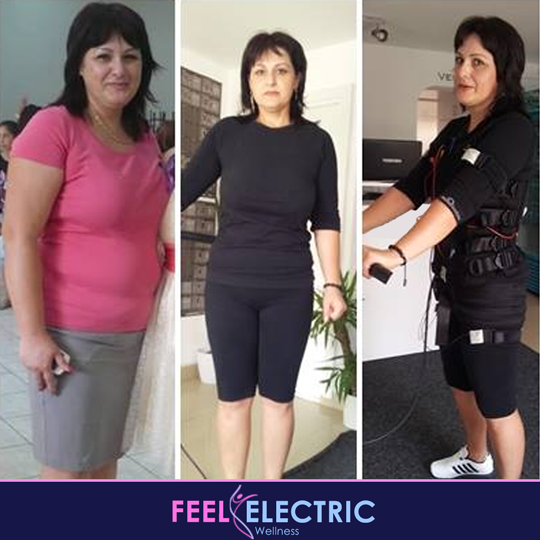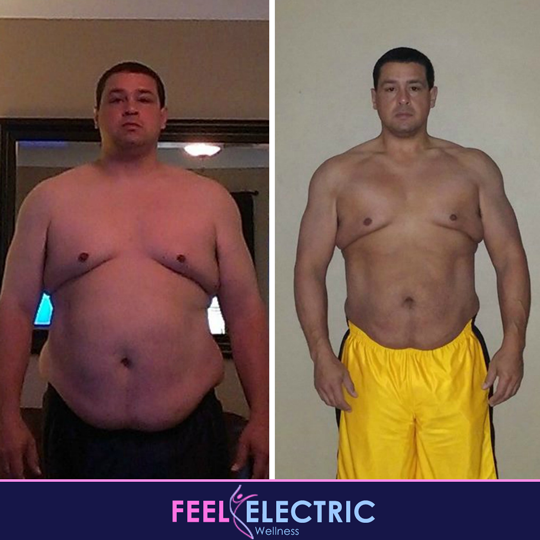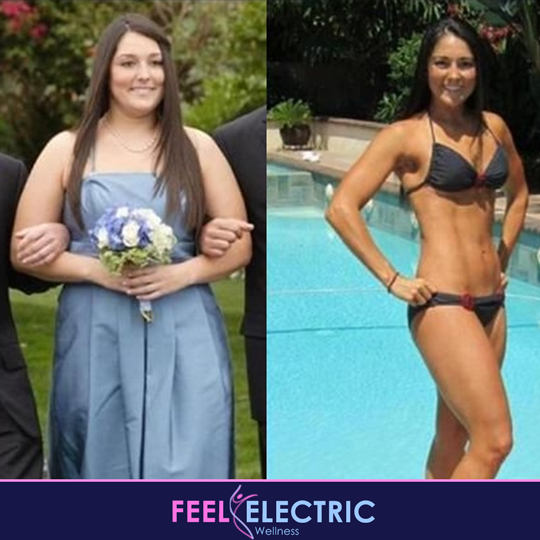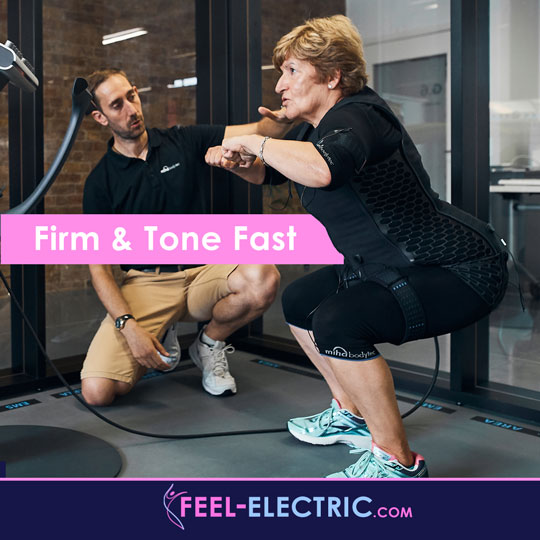 EMS Training is the Safest 1-2-1 in Harrogate
At Feel Electric you'll always feel safe with our PT fitness training. From the fully COVID-aware behaviour of our highly trained personal trainers to the exceptional health and hygiene procedures you'll work out in a protected, controlled environment that will make it easy for you to exercise safely despite COVID-19. 
Our PT in Harrogate ensures that you will have a 1-2-1 workout with strict social distancing of 2 metres and your trainer will not face you directly to further minimize the possibility of any corona virus transmission. Our EMS PT workouts don't need any hands-on corrections and the lack of heavy breathing during your workouts means less aerosol exposure. 
Why exercise surrounded by others in the gym when you can work out in a safe COVID-secure studio environment supervised by our fun, motivating personal trainers?
Achieve Real Fitness Results with One PT Workout a Week
Just one weekly 1-2-1 EMS workout with a personal trainer will deliver equivalent fitness results to a 2 hour HIT session at your nearest Harrogate gym. No wonder Electro Muscle Stimulation is a key part of the PT workouts that sports stars like David Haye and Usain Bolt embrace. Even if you love going to the gym, you'll find the individual toning, firming and weight loss results results that EMS personal training provides incredible.
Regular low-impact 1-2-1 EMS personal training will provide visible results and transform your fitness so much quicker than working with a PT in your local gym. With EMS you'll reach over 90% of your muscle fibres strengthen your connective tissues, accelerate blood circulation, and promote cell metabolism, reducing skin sag and cellulite in just one PT fitness session a week. Sign up for your free EMS PT fitness trial at Feel Electric today and get stronger, fitter, faster.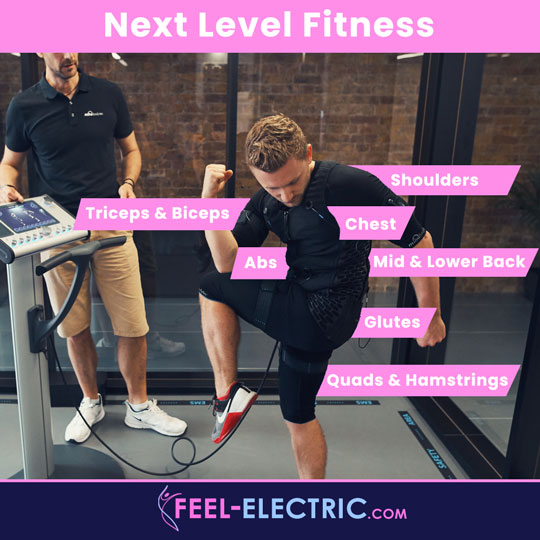 Weight Loss Results Delivered by EMS Training
Checkout these EMS weight loss success results, people achieving their fitness and physical fitness goals fast.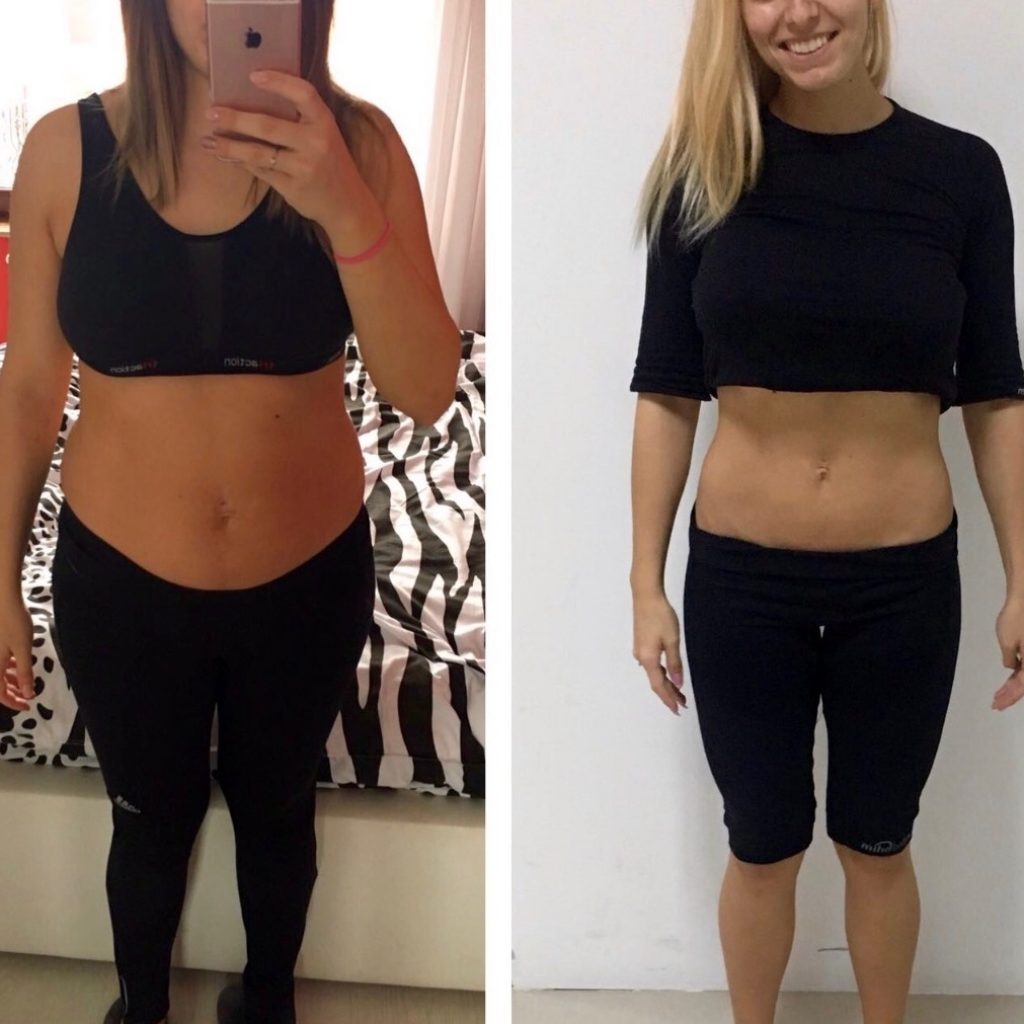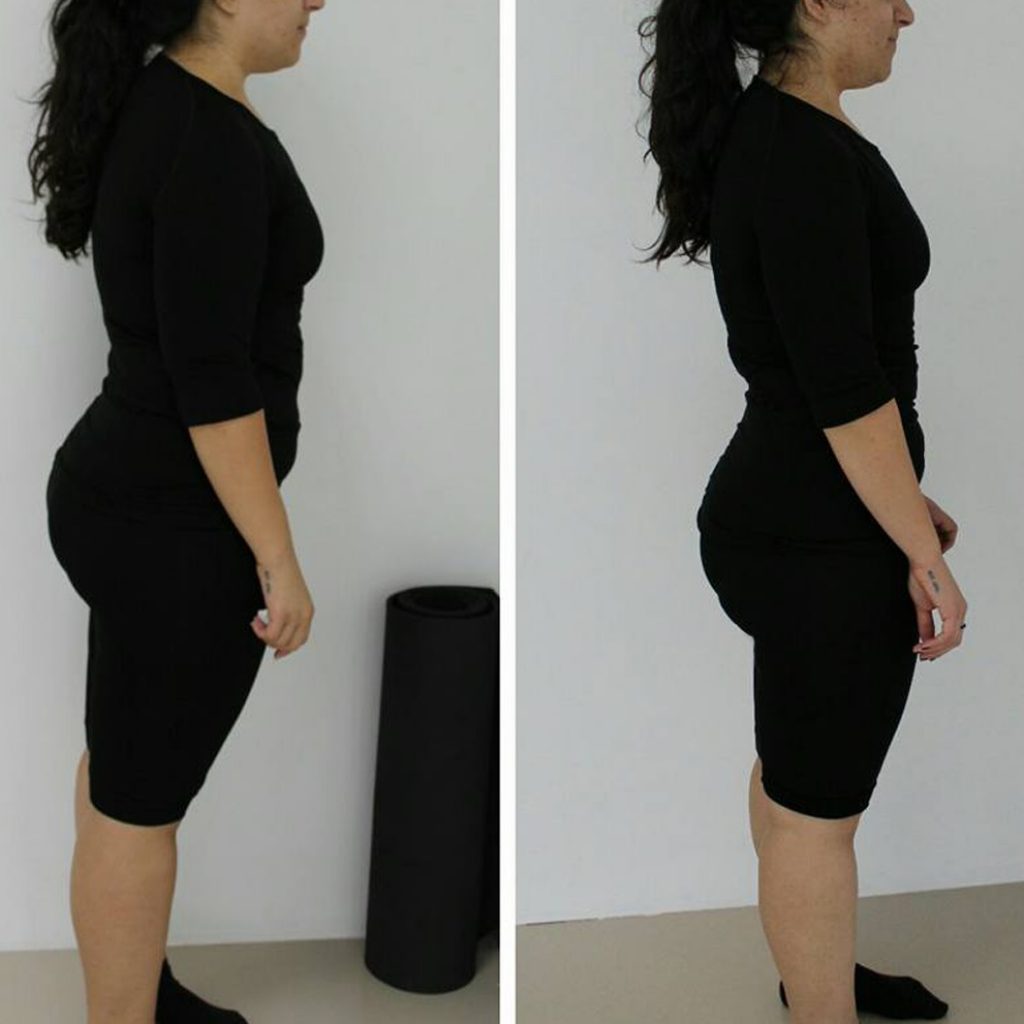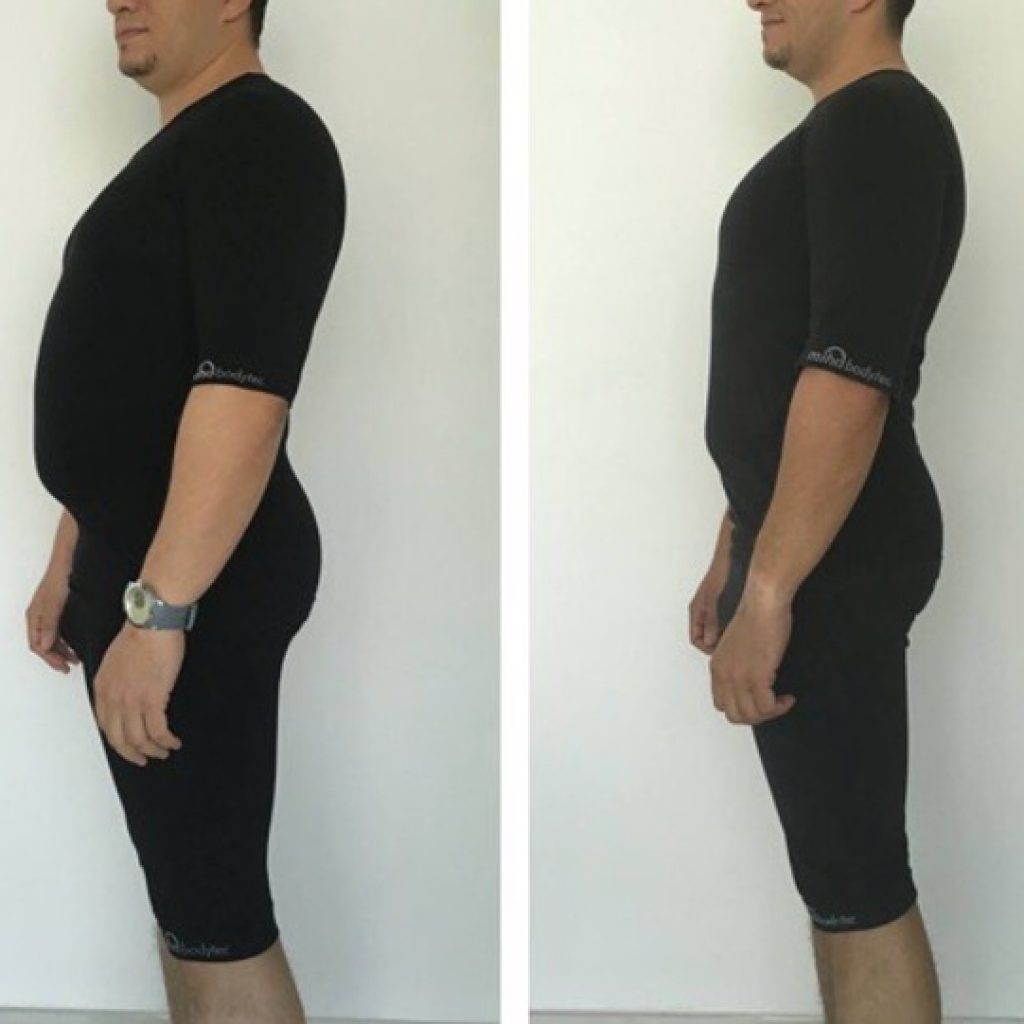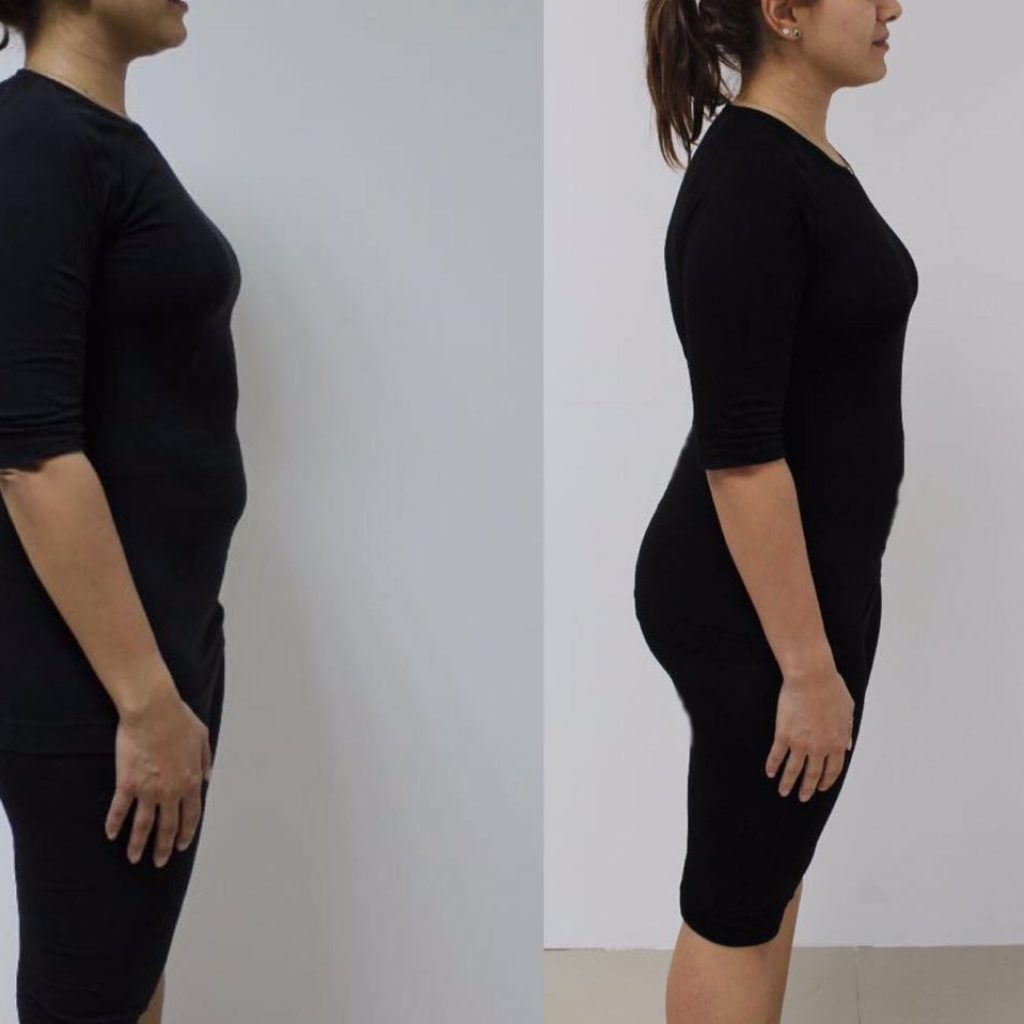 PT Workouts that Work for Your Individual Fitness Goals
Our EMS workouts are led by highly-trained PTs, so you get expert individual attention to maximise every training session. In our specialised 1-1 or 1-2 PT workouts our certified personal trainers will help you target the body areas you really want to focus on. Our expert personal trainers will use our market-leading EMS devices to zero in on individual muscle groups such as lats, biceps, or abs as well as body areas like your stomach, legs, buttocks, and arms.
Thanks to the targeting power of EMS training, you can increase your lean muscle mass with PT workouts that are 50% more intensive than personal training at a Harrogate gym while also improving your individual endurance and fitness levels by up to 69%. Burn up to 500 calories during one 1-2-1 personal training EMS session and ramp up your weight loss programme with the fat-burning equivalent of a 2 hour HIT gym workout.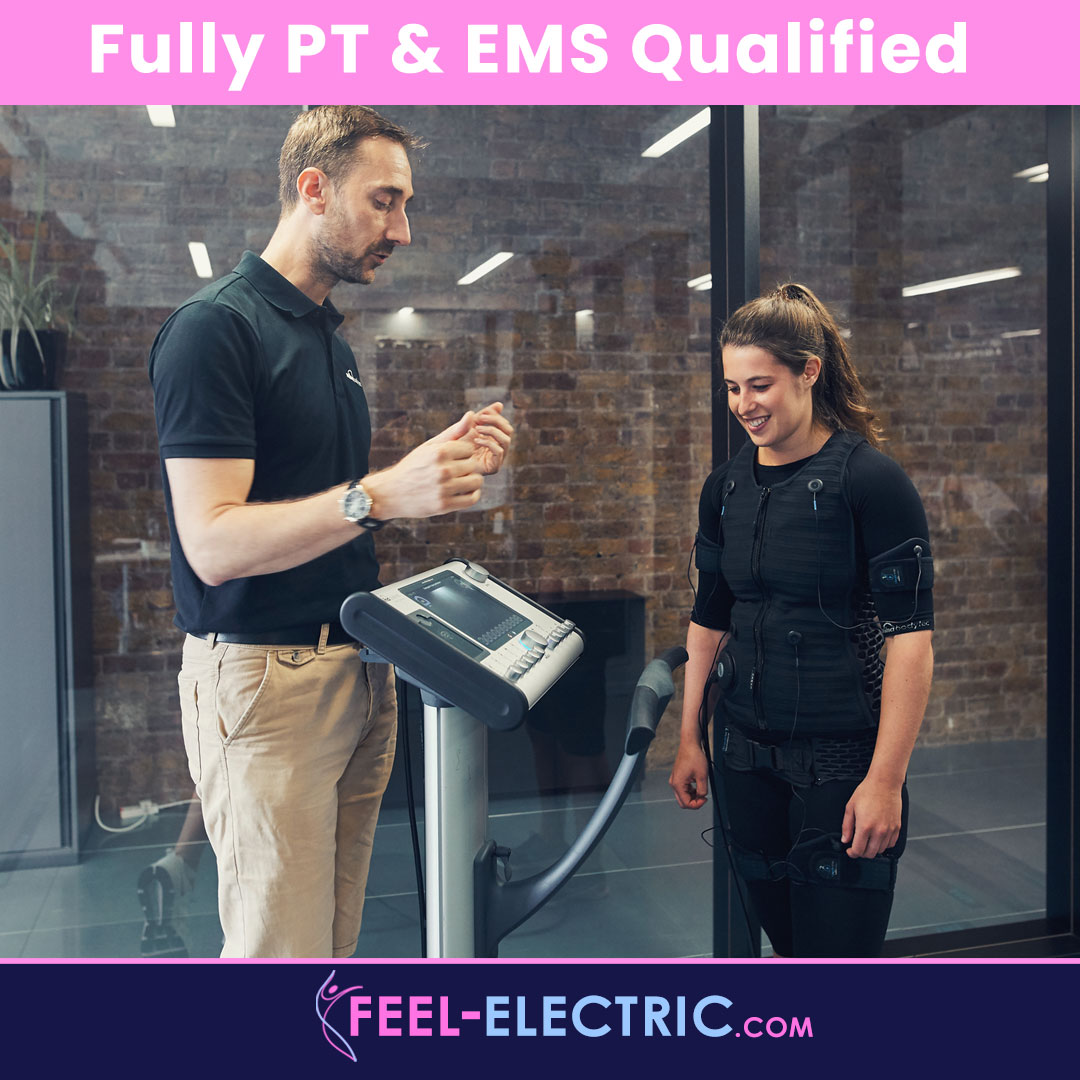 Even if you're already working out with the best gym PT in Harrogate, you'll still find Feel Electric PT training transformative. That's because our EMS Fitness Studio is the first of its kind in Yorkshire. When our first EMS studio opens in January 2021, you'll have access to cutting-edge, scientifically proven workouts led by expert personal trainers.
Our PT fitness sessions allow you to work with certified personal trainers that understand the full fitness power of Electro Muscle Stimulation. Achieve your personal fitness goals quicker than conventional gym PT in Harrogate and be part of an exciting fitness revolution.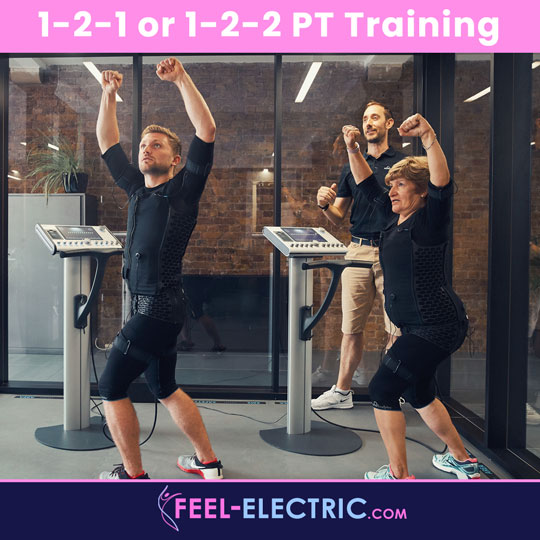 Feel Electric EMS is the Most Effective PT in Harrogate
1-2-1 personal training with Feel Electric EMS is the most efficient use of your workout time. Delivering impressive fitness results twice as fast as gym-based Personal Training in Harrogate, an EMS session provides incredible health improvements with just one PT workout a week.
If you're already working out with a personal trainer in a Harrogate gym, why not transform your fitness programme by trying for free our 1-2-1 PT-led EMS fitness session instead. Personal training sessions in a gym work fine but why settle for less when you can enjoy the best PT fitness at Feel Electric Harrogate gym studio.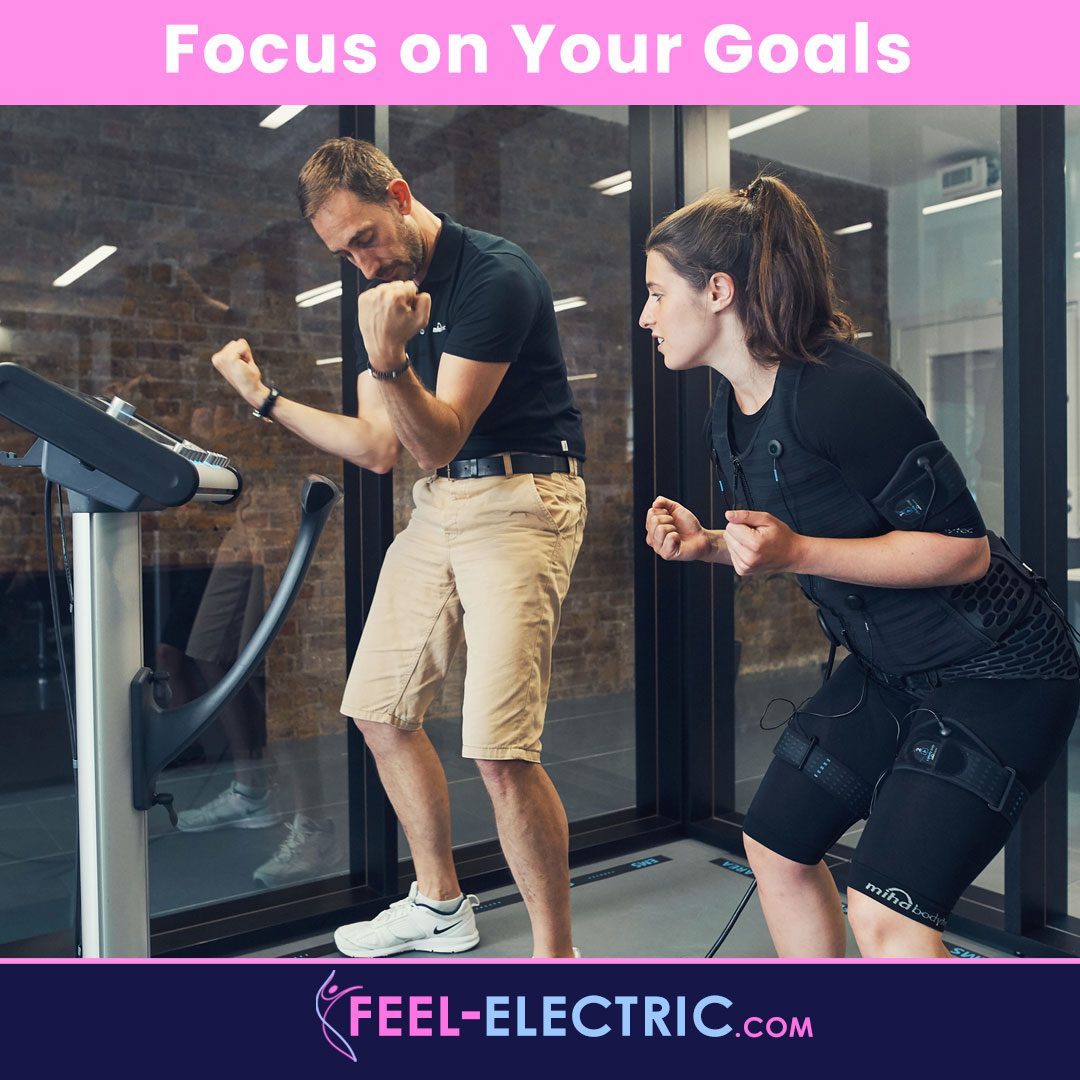 Feel Inspired by Feel Electric EMS
If just one 20-minute EMS session a week at Feel Electric studios equals a 2-hour HIIT session, what are you waiting for? There's only one way to feel the true power of EMS training and that's to try it for yourself! Book a Free EMS Trial Online to Tone, Firm and Lose Weight with EMS Training.