InBody 770 Ultimate Body Composition Analyser
InBody 770 Most Advanced Test Available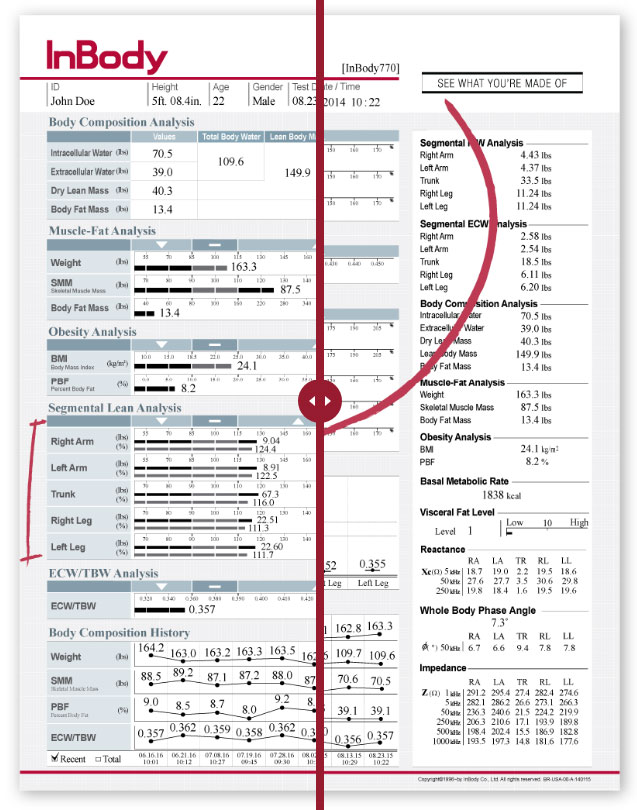 TRACK BODY COMPOSITION CHANGES
60 Second Tests
Quickly measure fat mass, muscle mass, and body water levels. No dunking. No pinching. No discomfort. Simply stand on the device and hold the hand electrodes
Explore the InBody 770 Test Result Sheet
Each InBody Test will print out a full-page results sheet detailing the muscle, fat, and water values of the user. The InBody 770 provides the most extensive analysis of the body out of the InBody line.
Research Outputs
Use Whole Body Phase Angle and Segmental Phase Angle to determine the integrity of a user's cells. This output is ideal for rehabilitation and disease management in the medical field.
Body Water Result Sheet
Understand Body Water Composition and Segmental Body Water Analysis to monitor trends and detect unusual shifts in fluid distribution that can result from injury, aging, obesity, and other health factors.
Time-Efficient Weight Loss with EMS
Training with Feel Electric studios will help you achieve the fat loss results you've always wanted. You'll build more lean muscle and burn more calories than conventional fitness methods no matter your current fitness level or your age.
All you have to do is try our low-impact EMS training once to see exactly why just 20 minutes a week can help transform your weight loss programme. Book a free trial session today and start to shed pounds with Feel Electric EMS.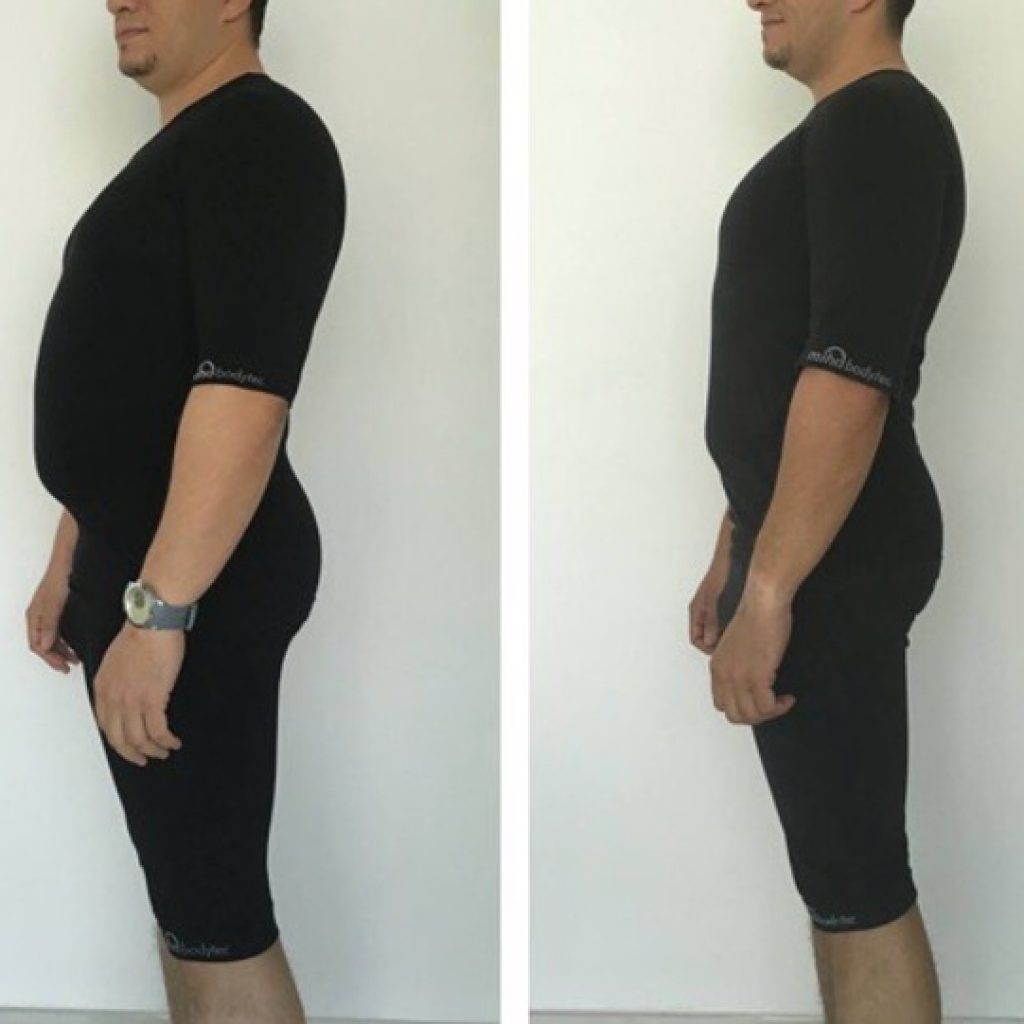 Feel Inspired by Feel Electric EMS
If just one 20-minute EMS session a week at Feel Electric studios equals a 2-hour HIIT session, what are you waiting for? There's only one way to feel the true power of EMS training and that's to try it for yourself! Book a Free EMS Trial Online to Tone, Firm and Lose Weight with EMS Training.