Expert EMS Personal Training at Feel Electric
Ready to transform your fitness? Looking to lose weight, sculpt your body or recover from injury? Feel Electric's personal trainers will work alongside you to accelerate your health and fitness journey. Why spend hours on PT sessions in the gym when you can work for just 20 minutes a week with our EMS PTs to achieve your wildest fitness dreams. Our PTs will use highly effective EMS fitness training in a safe 1-2-1 environment to allow you to achieve your individual fitness goals quicker than conventional exercise. Our EMS personal training is led by experienced PTs educated fully in EMS techniques that help you get the most from the latest technical Electro Muscle Stimulation equipment used in our gym studios. You'll get the best EMS training experience because you'll work with the best personal trainers to deliver the individual results you've been looking for.
Safe and Focused EMS Personal Training
At Feel Electric you'll always feel safe with our PT EMS fitness training. Our highly trained personal trainers will work out with you in a protected, controlled environment that has exceptional health and hygiene procedures. Low impact exercise with our PTs in an 1-2-1 environment is also a lot healthier than working out in a less-hygienic gym surrounded by lots of sweating gymgoers! Stay safer but still work out more effectively with the EMS personal training programmes at Feel Electric.
Why You Need an EMS Personal Trainer
If you're looking for the most effective Personal Trainer travel with you throughout your fitness journey, then your search is over. Our EMS Personal Trainers will help you achieve your health and fitness targets faster with a tailored individual programmes that makes the most of Electro Muscle Stimulation fitness innovations. Feel Electric's expert PTs will help you:
Improve exercise form and technique
Improve mobility
Cater to your personal goals
Set realistic goals
Stay accountable to your goals
Motivate you
Improve your mental wellbeing through effective EMS exercise
Challenge you to be the best you can be
Offer guidance on diet
Educate you on how to make the most of EMS workouts
Keep EMS exercise fun
Improve your confidence
Lose weight
Tone and firm
Recover from Injury
Quicker Fitness Results with EMS PTs
Just one weekly 1-2-1 EMS workout with a personal trainer will deliver equivalent fitness results to a 2 hour HIT session at a gym. That's not just because with EMS training you'll reach over 90% of your muscle fibres, strengthen your connective tissues, accelerate blood circulation, and promote cell metabolism. Our personal trainers are key to transforming your personal fitness journey. With their expert knowledge of EMS our PTs know exactly how to help you achieve your individual goals quicker than conventional exercise. Personal attention from our expert PTs will help you maximise your low-impact 1-2-1 EMS personal training session. Focus on faster results with personal trainers who really understand the full fitness power of Electro Muscle Stimulation.
Achieve Your Goals with our EMS PTs
Our highly trained EMS PTs will help you target the body areas you really want to zero in on. Our expert personal trainers will use our market-leading EMS technology to focus all your efforts on individual muscle groups such as lats, biceps, or abs as well as on broader areas like your stomach, legs, buttocks, and arms. As all of our sessions are led by a personal trainer you always get the full benefit of their experience in just how to maximise the power of EMS. Every second of your 20-minute workout at Feel Electric is focused on helping you achieve your individual fitness goals. Ramp up your weight loss programme, tone up faster or add more lean muscle thanks to the know-how of our EMS PTs. EMS training will accelerate your journey towards your fitness goals.
EMS Gym Training Weight Loss Results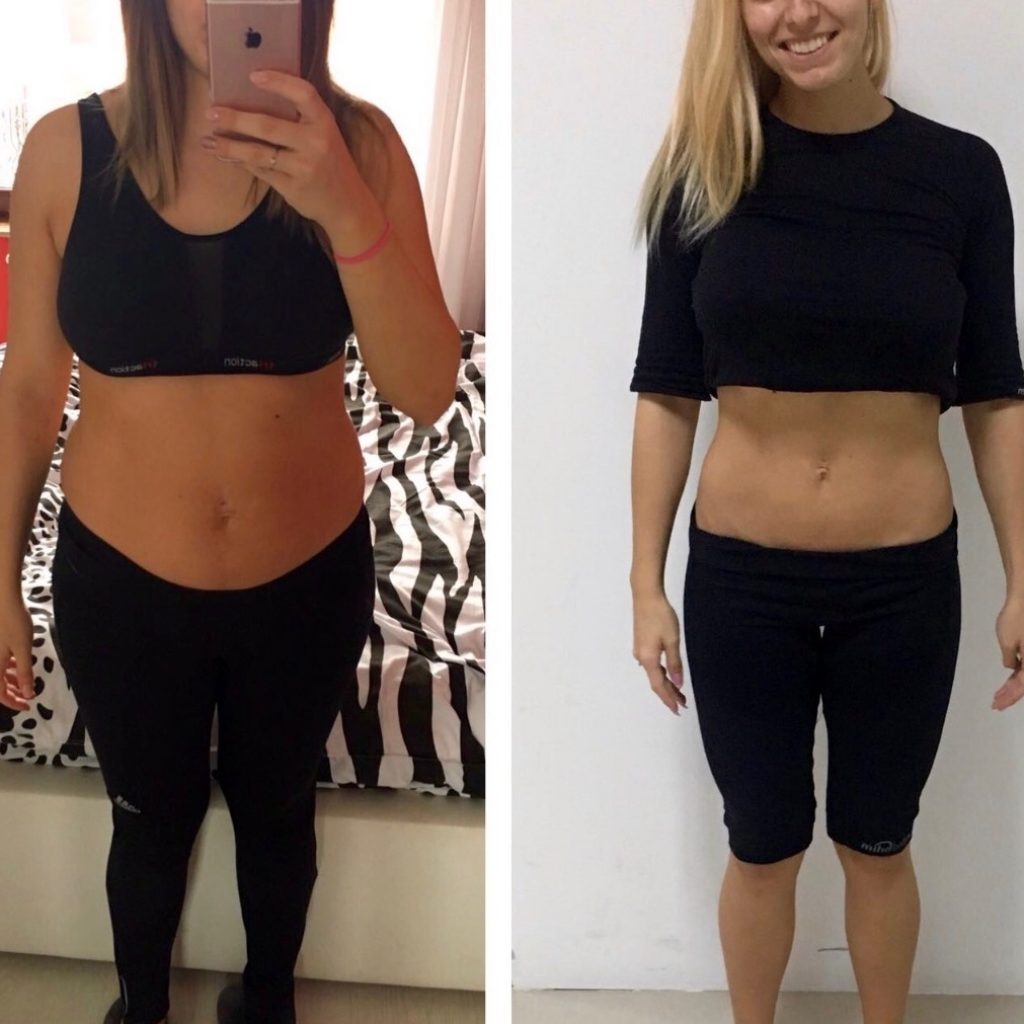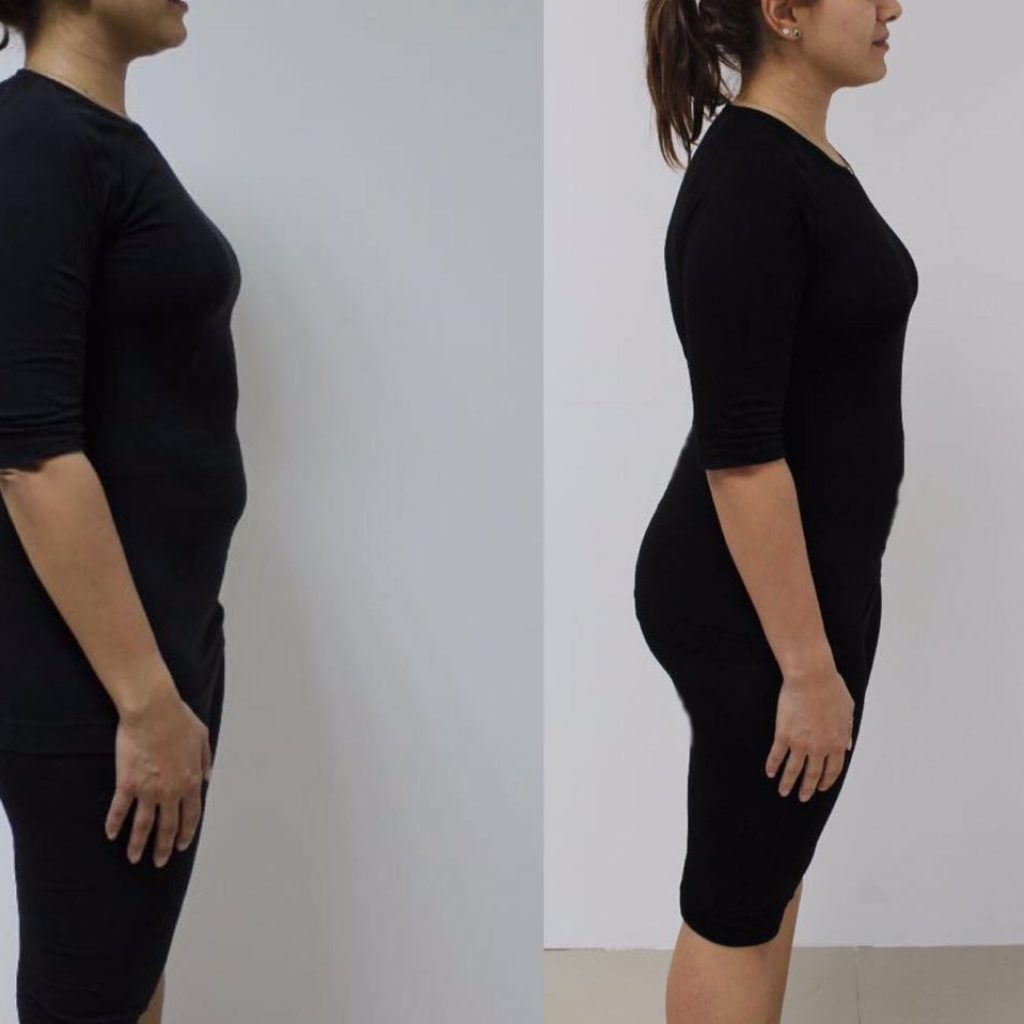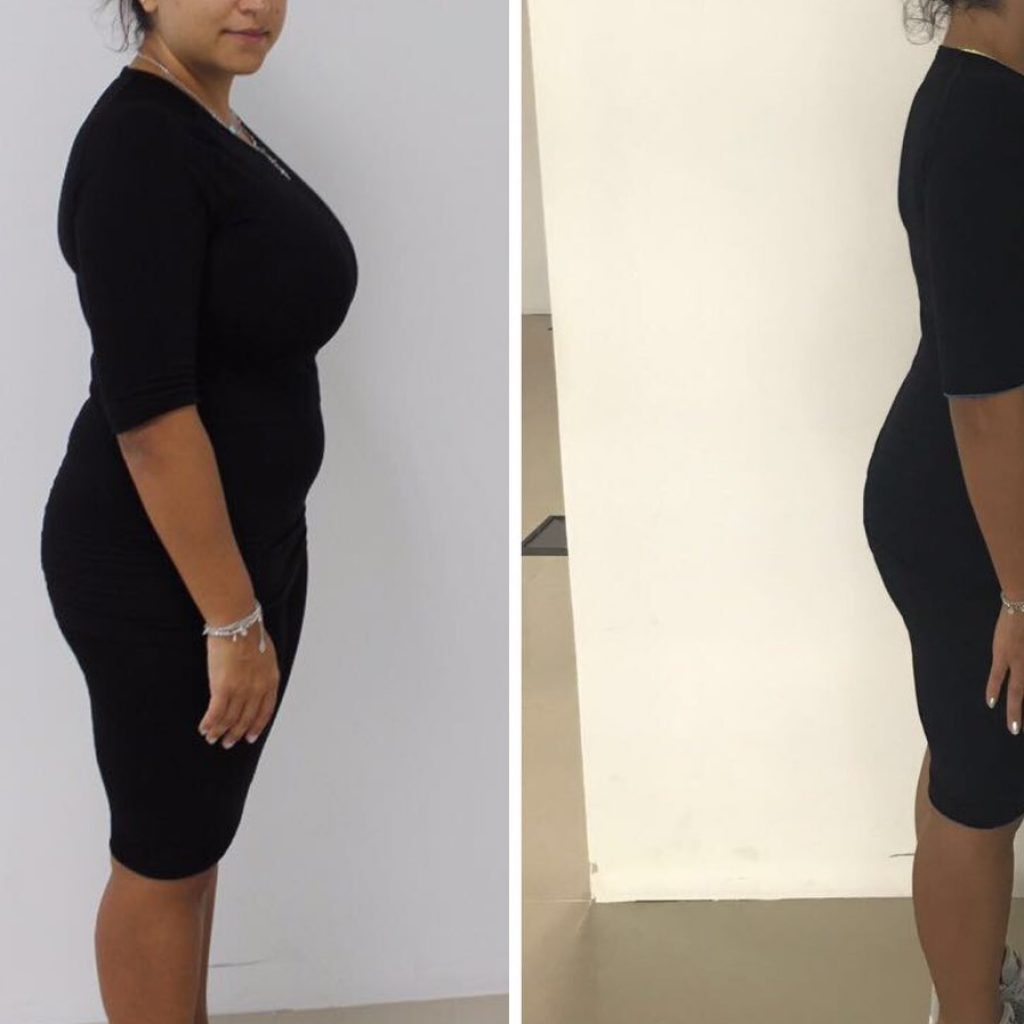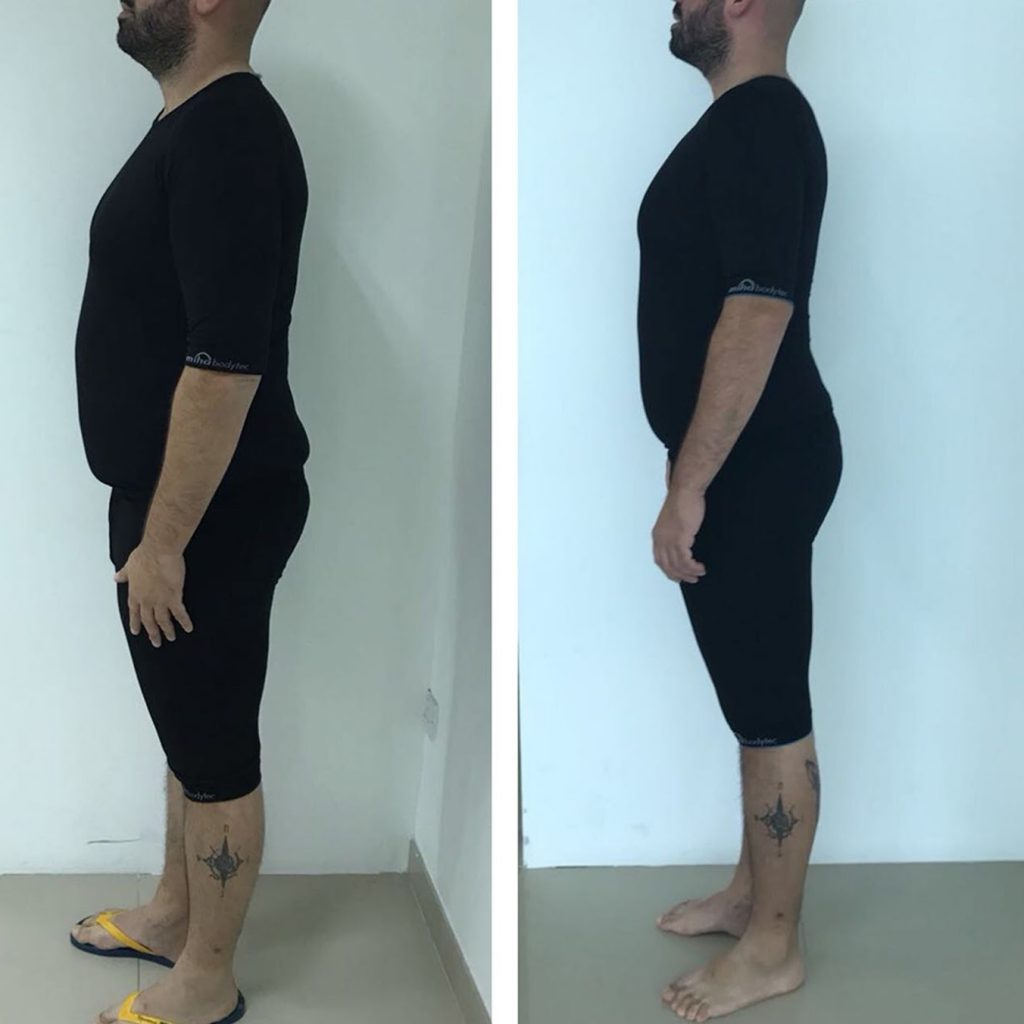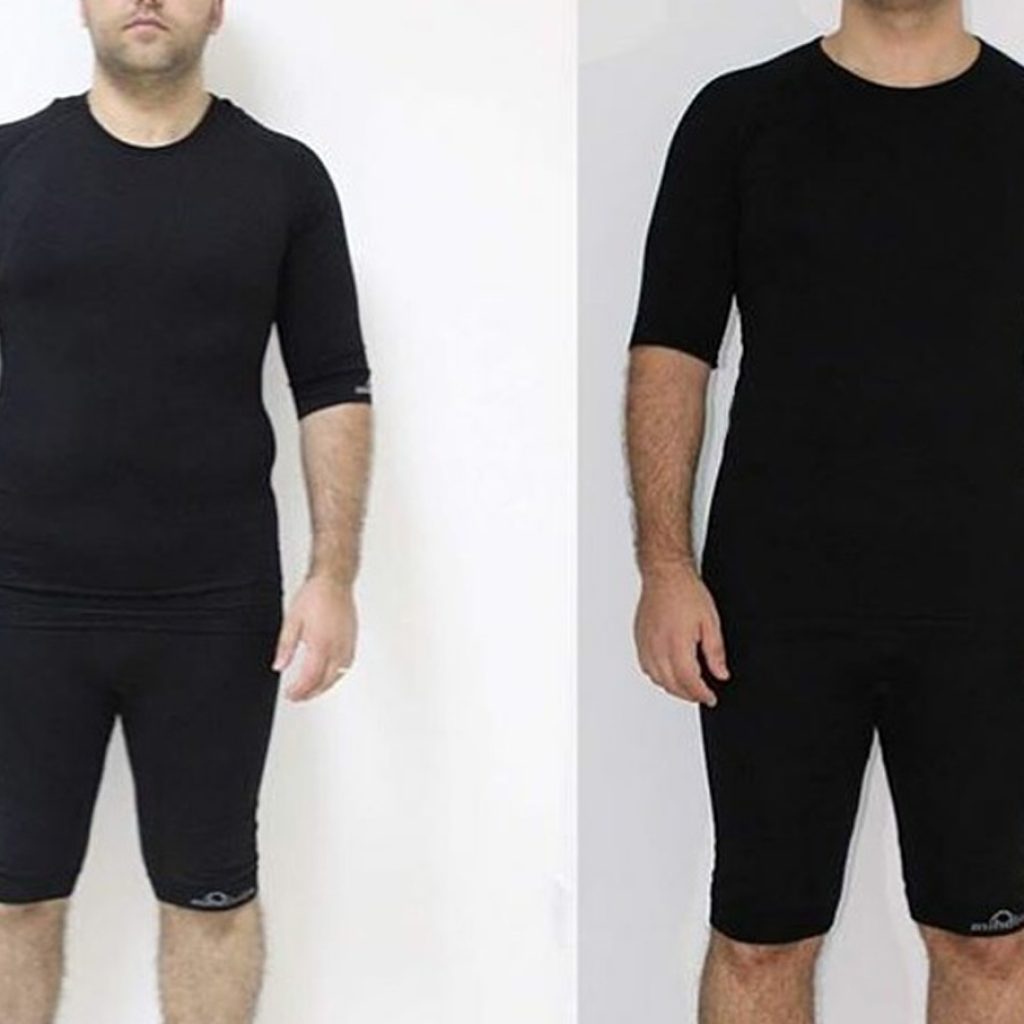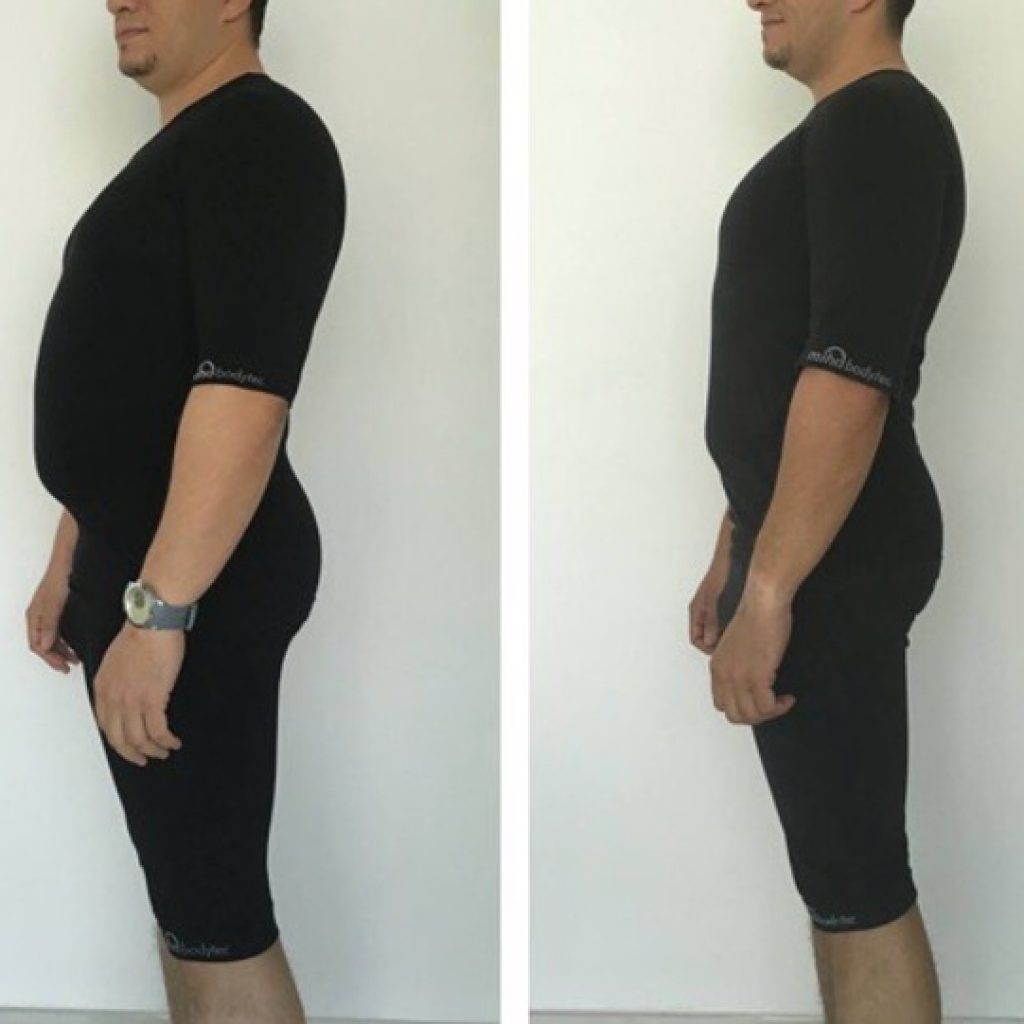 Personal training in a Feel Electric EMS gym isn't a typical workout experience. Just 20 minutes of highly focused Electro Muscle Stimulation personal training will deliver equivalent results to a 2-hour HIIT session. You can achieve faster weight loss and more impressive fitness results with our EMS PTs but without having to spend all those hours at your local gym. No need to spend unnecessary time in a large gym environment with other people when you can work out in a safe 1-2-1 environment and achieve similar or better health and fitness results. You'll never waste your time at a Feel Electric EMS gym with a personal training session.
With Feel Electric EMS personal training you'll see and feel fat shifting faster than with any conventional fitness methods. Slim down without having to use invasive cosmetic treatments like liposuction with our PT-led EMS weight loss workouts. With just 20 minutes of Electro Muscle Stimulation personal fitness work every week you'll quickly lose weight and tone your body the way you want. with low impact exercise. At Feel Electric weight loss studios you'll achieve firmer muscles, a toned body, less cellulite, and better posture using a fat loss programme led by expert personal trainers that delivers impressive results fast.
FROM THE EMS FITNESS BLOG
Only the latest news from us, stay tuned.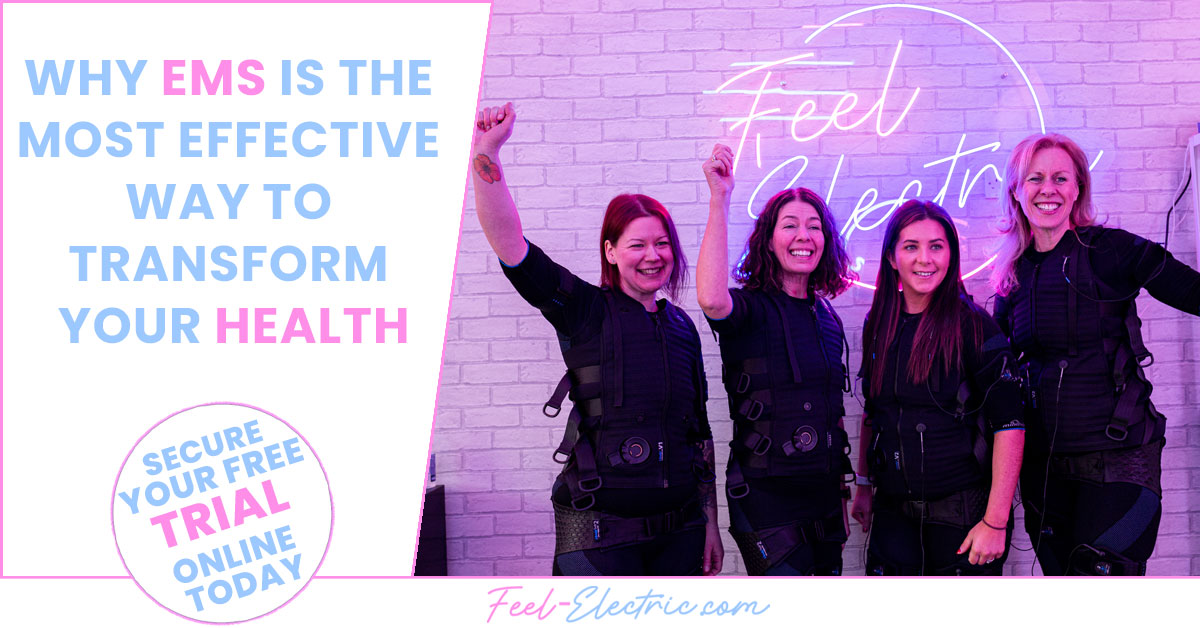 EMS – Effective Health Treatments for Every Body Getting fit or recovering your health when you're older or carrying excess weight can be daunting. Thoughts of... read more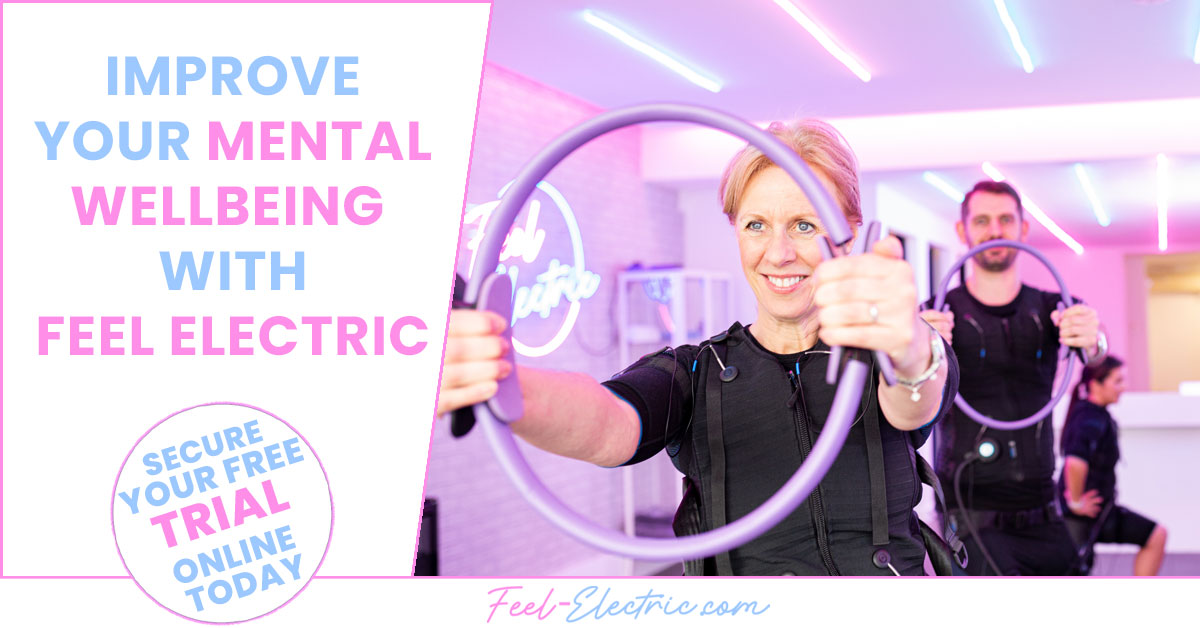 Put EMS at the Core of Your Mental Wellbeing The last few years have been difficult for everyone with our collective mental health taking a massive... read more
Feel Inspired by Feel Electric EMS
If just one 20-minute EMS session a week at Feel Electric studios equals a 2-hour HIIT session, what are you waiting for? There's only one way to feel the true power of EMS training and that's to try it for yourself! Book a Free EMS Trial Online to Tone, Firm and Lose Weight with EMS Training.