Fancy £6k Worth of
FREE

Health Support?
We Are Looking For Genuine People:
FREE

£6k Health Programme
We are looking for people who want to achieve results on their health aims, where other treatments might have failed or not delivered to expectations. Feel Electric is a results focused health provider and delivering results for our members is built into our business DNA. If you want to achieve real results and can commit to an ongoing programme to achieve those results apply below. 
Feel Electric EMS offers a range of health treatments to support with the aims and goals of every individual. We are looking for a limited number of case studies in the Leeds area that can commit to a weekly Health Programme with a trained Feel Electric professional for FREE.
We are looking for these types of people:
New Mum's that are 3 to 12 months post giving birth.
Brides and Grooms to be who have weddings booked in the next 6 to 12 months.
Beach Ready Holiday's, men and women who are travelling aboard in the next 3 to 12 months.
Doctors and other medical professionals who would like to experience our health benefits first hand.
Back Pain Sufferers, Men and Women with serious back pain, on medication for pain relief or mobility issues.
Peri / Menopausal women who are experiencing symptoms of menopause wanting an alternative treatment.
If you'd like to experience the full benefits of Feel Electric for FREE which includes a weekly EMS programme, Health Assessments and Nutritional Advice please complete the below form and we'll be in touch.
What We'll Offer You For
FREE
Because everyone is different, we'll tailor your FREE Feel Electric Health Programme to your personal aims and goals. Whether to lose weight, tone and firm up, increase muscle strength, relieve back and joint pain, be more mobile or simply to improve mental wellbeing; we will work with you to achieve your health ambitions over a period of time.
Our commitment to you will be weekly:
Professionally delivered EMS sessions
Health questionnaire and plan to reach your goals
1-2-1 Consultation
Medical Health Assessments
Nutritional advice and planning
Ongoing support with our trained professionals
Plus more
Enquire today, see if you can take part as a case study for FREE and benefit from £6k worth of health support. Be quick to apply as places are very limited.
Apply Below To Take Part For
FREE
Terms and conditions apply*, your data will be used to contact you should you be shortlisted to take part in our case study programmes. Places are limited and commitment is required from participant. You data will NOT be shared with 3rd parties.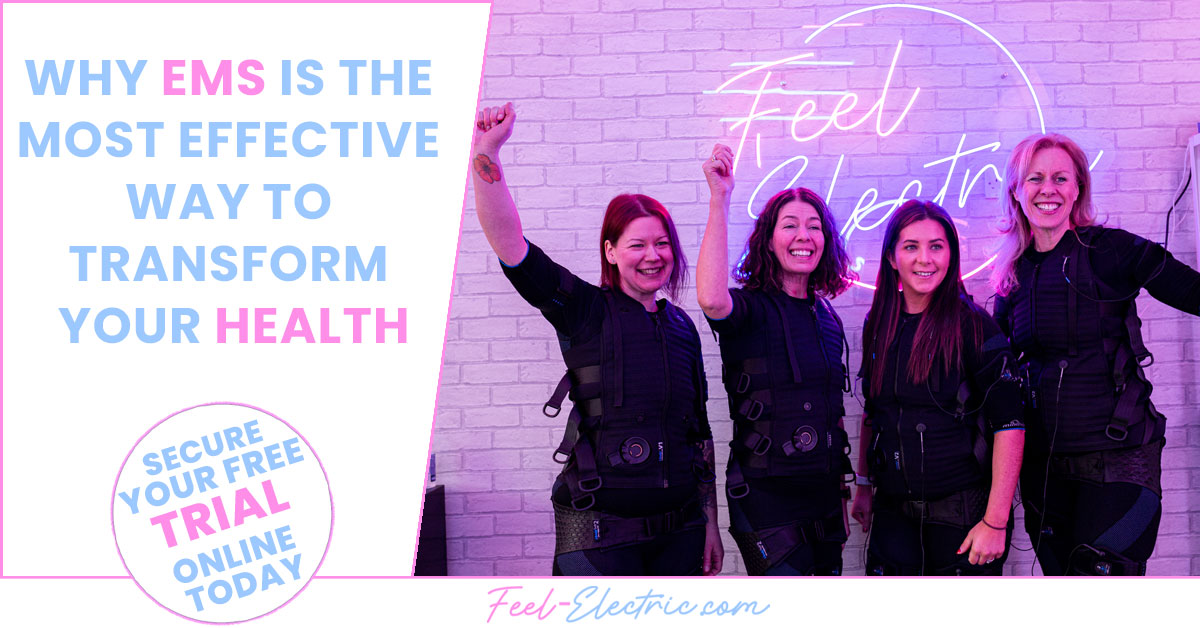 EMS – Effective Health Treatments for Every Body Getting fit or recovering your health when you're older or carrying excess weight can be daunting. Thoughts of... read more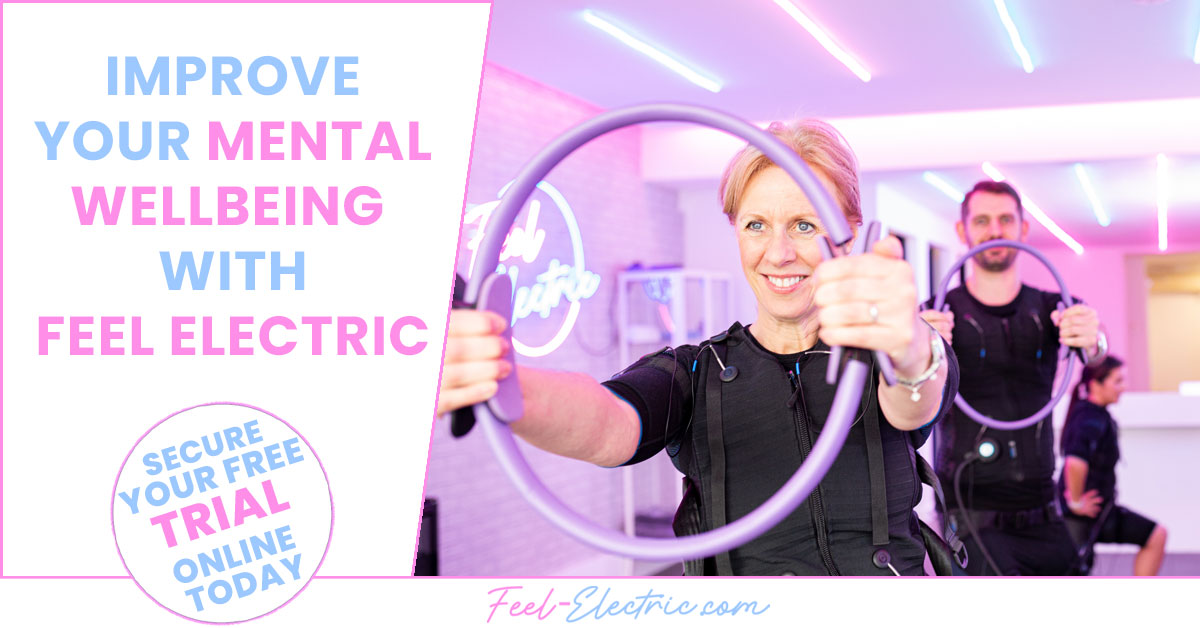 Put EMS at the Core of Your Mental Wellbeing The last few years have been difficult for everyone with our collective mental health taking a massive... read more
FROM THE EMS FITNESS BLOG
Only the latest news from us, stay tuned.